Employers need to extend their scope beyond simply reducing injuries and optimize safety protocols by implementing relevant training methods.
Attributed to: Jacob Waern, Founder & CEO of eduMe
Last year, the manufacturing and construction industries were scattered across social media and news broadcast segments alike with fatal, and many times, preventable, workplace injuries. In 2022, the U.S. Bureau of Labor Statistics reported a 8.9 percent increase in fatal injuries in 2021, and while that should've been a wake-up call to employers, over a year has passed, and we're still seeing numerous reports of workplace injuries that could have been prevented. 
Just two months in, 2023 isn't on the path to decreasing these numbers, with recent reports of frontline construction worker deaths and severe injuries – even factory workers falling into tanks of chocolate. As workers continue to fight for basic safety protocols and resources, employers in these industries must take responsibility, and find a course of action to stop workplace accidents in their tracks, before they occur. One solution that has been proven effective is the provision of ongoing training. 
Training doesn't need to be lengthy, but needs to happen
A common objection to administering training is that training takes up too much time. That said, following onboarding it's common for training to fall  to the wayside altogether., with no ongoing training being delivered – n 59% of employees claim they had no workplace training and most of their skills were self-taught – a startling fact given the complexities found within warehouses and factories.
Given recent manufacturing and warehouse labor shortages, and with the prediction that nearly 2.1 million manufacturing jobs will be unfulfilled this year, employers are quickly realizing they need new employees – or to keep a hold of the existing ones – fast.
A lack of initial training and access to training resources can most certainly lead to injury or worse. Many of the recently reported incidents could have been avoidable with a better understanding of how to properly perform the job at hand. Introducing short form training content that engages the worker and gives them access to critical knowledge can be a game changer for both parties.
Equipment is always changing – train your workers to use it
Over 80% of warehouses have zero automation, which means workers are handling the brunt of operating dangerous equipment, such as pallet jacks, forklifts, order pickers and more. According to the Occupational Safety and Health Administration (OSHA), forklifts are estimated to be involved in nearly 85% of warehouse worker deaths each year. With such a high percentage, it should be clear that more training needs to go into learning how to use these machines.
Employers should draw attention to poor habits that are frequently seen on factory floors, such as creating a balanced load, adhering to speed restrictions, and more importantly, being aware of one's surroundings when operating.
Employers can easily implement training technology into current employee communication, providing access to tools and lessons in real time for additional tips on equipment use or best practices. For example, if someone hasn't used a forklift in some time, and there is a new model they're unfamiliar with, they can gain quick access via their mobile device to learn on-the-go – at their point of need.
Know the changing risks to employees
Aside from machinery, workers must be trained to understand safety measures for material care. When new products are introduced within a facility, it's imperative workers know the dangers associated with them. OSHA estimates that about 32 million are regularly exposed to hazardous chemicals, and with new chemical exposure regularly, it is unreasonable to assume that one training at the beginning of a worker's employment should suffice. As a result of improper safety training for chemical exposure, there are approximately 50,000 deaths each year.
As with new machinery, when employers become aware of new chemicals being introduced, they should immediately have training on how to handle them.
Today workers are suffering irreparable damages and injuries due to employer negligence. It's the employers' duty of care and responsibility to ensure employees are supported and enabled with the right tools, as well as training on how to use them, to ensure their safety.. Many companies have seen a 26% reduction in injuries by implementing mobile training platforms, and while it may not be the only solution, access to training resources can vastly reduce the chances of these accidents occurring.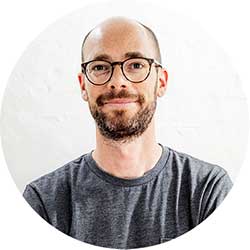 Jacob Waern
About the Author:
In 2005, Jacob Waern began his career with European media company Modern Times Group, quickly rising to CEO of one of its larger subsidiaries where he scaled the company's profitability. Since then, Waern has cemented his mark in the world of technology, as a co-founder of Rocket Internet – a company starting and scaling global internet and tech companies – and was the Director of Digital Ventures at international telecommunications and media company Millicom.
During his time at Millicom, the idea for eduMe was born out of his collective experiences observing the difficulties in training globally dispersed deskless teams. As Founder and CEO of eduMe, Waern oversees the company's mission to provide the deskless workforce with seamless access to relevant knowledge, enabling people to be successful at work. For more information, visit https://edume.com/.
The post Workplace Injuries are Preventable with Proper Training appeared first on Industry Today.