A safety culture – championed by leadership and empowers workers to take ownership of their safety – minimizes risks, injury and disruption.
Manufacturing leaders should integrate safety into daily work alongside efficiency, quality and profitability.
By Matthew Troutman, Producer at Graham Company
While the global pandemic has presented unique challenges across all industries, the manufacturing industry has certainly been one of the most disrupted.
Short staffing – due to illness, injury and the "Great Resignation" trend sparked in 2020 — is exacerbating the unique supply chain and manufacturing challenges that companies have been facing since the start of the pandemic. Between 2020 and the start of 2022, the manufacturing industry lost nearly 220,000 workers — an almost 60 percent increase in resignations from pre-pandemic levels, according to data compiled by the U.S. Bureau of Labor and The Washington Post.
With a rebound in consumer demand, manufacturers are walking a fine line between the contrasting needs to ramp up productivity while preserving their current workforce. This has led to business risks, from the inability to meet production targets and fulfill contractual obligations, to an increase in work-related injuries, and even more resignations.
Mitigating these challenges, both on the manufacturing floor and throughout the supply chain, requires companies to commit to and invest in an internal safety culture.
A successful safety culture, which is championed by top leadership and empowers every worker to take ownership of their safety, will minimize the risk of injury and disruption while bolstering existing recruiting and retention efforts. It's an essential, but often overlooked, component of human capital management, which encompasses the recruitment, development, and retention of employees.
Companies who weave safety into the fabric of everything they do find that productivity rises along with trust, morale, and loyalty. Employees are free to focus on their work, without needing time off to recover from an injury or taking the risk of filling in for a colleague in a role for which they may not be properly trained. Although manufacturing companies must follow a long list of regulatory requirements, non-compliance to these standards and a lack of safety culture can lead to serious injuries. Chasing numbers and checking boxes will never achieve the results — or employee retention — of a true culture of safety.
Building an effective safety culture requires:
Leadership from the top. All company leaders must embrace safety as a core value and make business decisions that align with this culture shift. From the frontline to the C-Suite, leaders need to take the initiative to integrate safety into daily work alongside efficiency, quality, and profitability.
Consistent communication. From daily safety huddles to a thorough documentation of policies and procedures, regular communication is important to set expectations and continuously reinforce the value of safety. It should also be a topic included in one-on-one meetings with employees to ensure everyone has a chance to share feedback, understand the goals, and take ownership of their safety.
A role in onboarding. As the manufacturing industry navigates unusually high turnover, organizations will be regularly hiring new workers with different safety priorities, experience, and mindsets. It's critical to include safety managers and risk managers in the onboarding process to set the standard from the start and ensure every employee can effectively contribute to the safety culture.
Company-wide ownership of safety. When incidents do occur, the organization should thoroughly evaluate the situation with a root cause analysis to identify procedural changes that could prevent similar injuries in the future. Those changes should then be specifically communicated and swiftly implemented.
In addition to protecting employees, improving retention, and lowering workers' compensation claims, safety culture plays an important role in recruitment. When competition for talent is high, workers will be motivated to go where they are truly protected and valued.
Companies should also keep in mind that safety can be a business risk throughout the supply chain. Suppliers are similarly facing a shortage of labor and materials, along with transportation challenges, and an unsafe workforce simply provides one more way to miss production and delivery targets and negatively impact your own business.
Today, organizations are increasingly including safety evaluations in their assessment of new vendors, and it's a strategy I am recommending to clients. Understanding a supplier's safety culture and its potential implications on your business is just one more forward-thinking way to navigate supply chain challenges and mitigate risk.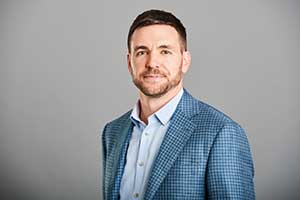 Matthew Troutman
Matthew is a Producer at Graham Company, an insurance brokerage and consulting firm that is committed to enhancing employee safety and business viability through an action-oriented approach to risk management.
The post What a Safety Culture Can Mean for Manufacturers appeared first on Industry Today.