Maziar Adl, CTO of Gocious, discusses how product management is quickly becoming a key part of the decision-making plans among the C-suite.
Proper alignment on product strategy is key when it comes to manufacturers reaching their business goals. In a recent survey, 58% of manufacturers said they want better product strategy alignment which will result in the ability to make stronger company decisions and avoid delays in development.
It is up to the C-Suite to set their teams up for success by identifying business objectives, goals and developing a product strategy that aligns with these objectives. This permits for agile shifts in case roadblocks were to arise.
Why C-Suite's Need to Develop and Align on a Product Strategy
Having a strong product strategy does not only help streamline development of products but impacts the broader organization in a positive way and boosts morale.
When there are unexpected bumps in the road, it can delay product development which may then impact the wider organization when it comes time to move forward in other areas. For example, if parts are missing for a product which will then delay production, this needs to be made clear to all team members right away. The product strategy then needs to be adjusted to better align on a timeline and ensure the team can properly get back on track in order to meet their production deadlines.
A product strategy also helps create a clear, well-rounded picture of development. It creates alignment on price, parts, and next steps so direction so is set right from the jump. Without a proper evaluation in the beginning, teams can suffer from disruptions surrounding timelines, resulting in loss of profit and deviating away from the company's broader business goals. Aligning before development and understanding potential roadblocks allows for quick reactions to changes in plans if problems were to arise.
All of this requires an understanding from senior management to be insightful when it comes to decision making. It is up to senior management to make decisions that will benefit everyone within the organization and save time and resources with proper digital first solutions that break down silos and ensure collaboration.
How to Develop a Winning, Agile Product Strategy
Modern day C-Suite's, if they have not already, need to make the shift to digital transformation quickly. This means taking on processes and systems that are focused on keeping everything in one clear place, eliminating data silos and miscommunication. This can easily be done by taking advantage of cloud-based technologies.
Seek out programs that best fit your organization. This may require a bit of time and research but pays off in the end. Once you find a program that works for your organization, provide a clear roadmap that has anticipated timelines, parts needed, and roles defined. This gives team members a central location to refer to surrounding updates and direction. Keeping the roadmap consistently updated in real time allows for immediate awareness when challenges come up, allowing for agile shifts and quick reaction. It is the duty of senior management to educate team members on the technology and processes, ensuring an agile work environment and output is maximized.
Through using the cloud-based technology, team members can collaborate on plans and ideas and never have to worry about direction getting lost. Having strong communication is key to product development and success, resulting in cost savings, increased customer engagement and overall improvement in team morale and retention.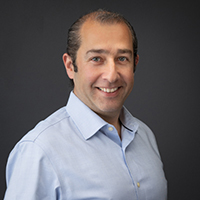 Maziar Adl
Gocious offers a Product Roadmap Management (PRM) system for durable goods manufacturers; a cloud-based SaaS solution for strategic product planning. Maziar Adl is the co-founder and CTO.