Manufacturers can avoid disruptions to supply chains by diversifying their pool of sources for critical materials and parts.
By John Ferguson, Chief Executive Officer, TBM Consulting
and Ken Koenemann, Vice President, Supply Chain & Technology, TBM Consulting
Simmering tensions over Taiwan, Russia's war in Ukraine, a U.S. rail strike that threatened to derail shipment of goods, and COVID's recurring threat to the world's second-largest economy are just the latest mix of challenges that threaten to undermine global supply chains. These threats to the movement of goods serve as a reminder that business leaders should regularly anticipate and plan for any disruptors, review crisis playbooks to ensure manufacturing processes and production are not dislocated by an outlier, or Black Swan event, and diversify their sourcing of materials to lessen the risk that global macroeconomic events have a significant negative effect on their businesses.
Managing disruptions tied to multiple causes
Each risk to the global supply chain brings its own distinct challenges, but companies now face the prospect of managing disruptions tied to multiple factors. Railroads, for example, serve as a key artery for the U.S. economy, accounting for one-third of U.S. exports by volume. China, the United States' largest trading partner, accounts for 17 percent of goods imported and exported, and COVID's resurgence in China has reignited concerns about disruptions to global supply chains.
A conflict over Taiwan is sure to impact international trade and the shipping of goods from Taiwan and nearby markets via sea or air. Goods and raw materials sourced from the entire region are diverse, but as Taiwan is home to more than 90% of the manufacturing capacity for the world's most advanced semiconductors, cutting off the supply of this component could affect a broad range of goods used for healthcare, communications, transportation and defense. At the same time, Russia's invasion of Ukraine has sent food prices higher because both nations together account for about 40 percent of global wheat exports and the conflict has resulted in shortages of key ingredients for fertilizers.
These latest disruptors come at a time when many believed the supply chain woes were abating. An October survey of manufacturers by the Institute for Supply Management recorded some easing of supply chain concerns and the New York branch of the Federal Reserve's measure of global supply chain disruptions recorded five consecutive months of declines. A wide range of disruptions is sure to continue to crop up, each one with its own severity, so risk mitigation should be a critical aspect of supply chain strategies.
Cataloging critical components
For some manufacturers, addressing the latest set of challenges – and others that have not yet surfaced – will mean taking an inventory of ingredients that are critical to the production of finished goods and seeking out what may impact a manufacturer's ability to fulfill orders. This internal review should include examining all aspects of a manufacturing process to see what raw materials or parts could be cut off by a disruption of rail, air, ship, and trucking services due to geopolitical tensions, labor issues or a resurgence of COVID.
To maintain that regular discipline of identifying and mitigating risks in their supply chain, companies may want to install a CRO, a chief resiliency officer, whose sole role is to oversee the resilience of their supply chain.
Ideally, this cataloging of critical ingredients to a product or process is already routine. Companies should regularly review component families and inventory classifications to map out vulnerabilities in their supply chain ahead of an actual crisis, assigning a risk score to each part.
Meanwhile, for many manufacturers, changes in the geopolitical landscape, the COVID pandemic, and other factors may spur a push to find suppliers closer to where a final product is made. Some manufacturers may forgo low-cost suppliers and diversify sources to mitigate disruptions in the delivery of essential parts and raw materials.
Managing geopolitical risk means companies should not rely on a particular supplier or region and watch for political hotspots that may disrupt supplies.
A single source for critical parts is no longer a viable option
If you rely on one primary supplier for 80 percent of your goods and 20 percent from a secondary source, you may want to adjust that mix. While maintaining strategic alliances with suppliers is essential, going all-in with one supplier, especially if it is located far from your manufacturing facilities, may no longer be a viable option for companies that want to de-risk. For some businesses, adopting this strategy may be easier said than done. Within healthcare, for example, you may be able to shift a source of masks, but pivoting to a new supplier of Magnetic Resonance Imaging machines may be more difficult. Sometimes, weaning off your dependence on a specific region and its suppliers – for example, Taiwan's semiconductors – will not be accomplished overnight because shifting suppliers is complex and requires a protracted effort.
Meanwhile, companies may want to reconsider how they view building up inventories of essential components at manufacturing sites and they may want to increase inventories of critical parts for their manufacturing process to diminish risk. For example, companies dependent on freight rail for plastic pellets or resin may retain extra railcars of materials on-site to ensure a work action doesn't slow plant production.
This latest onslaught of varied challenges to the global supply chain – and the last few years of COVID-related disruptions – have illustrated the fragility of the global supply chain. While the latest threats may subside, business leaders will want to consistently stress-test the resiliency of their supply chain and manufacturing processes, continually monitoring for weak links, and identifying risks ahead of unforeseen events. Although it is difficult to predict specific Black Swan events, their frequency, and the disruption they can cause calls for greater preparation, analysis, and proactive action to manage global supply chains than ever before.
www.tbmcg.com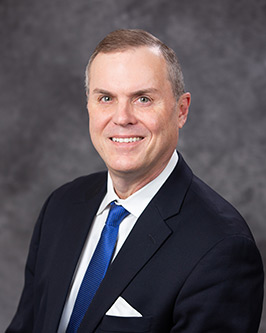 John Ferguson
John Ferguson, Chief Executive Officer, TBM Consulting
John Ferguson initially joined TBM Consulting Group in September 2019 as Vice President, International Operations for Asia-Pacific, Latin America and Europe. He became TBM's Chief Executive Officer in January 2021. John brings a wealth of experience as an executive leader in the consulting industry—with deep background in international operations, manufacturing operations and supply chain management. John has led numerous client engagements throughout his career that addressed critical areas of operations and supply chain management while supporting sustainable, profitable growth.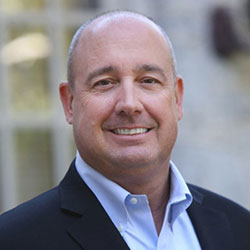 Ken Koenemann
Ken Koenemann, Vice President, Supply Chain & Technology, TBM Consulting
Ken joined TBM in 2006 and led the development and implementation of a global Lean Supply Chain practice that helps clients synchronize their resources and information flow to minimize costs and increase sales and profitability. Ken is widely recognized for his expertise in translating lean principles to supply chain and customer-facing processes in manufacturing and service organizations.
The post Unforseen Risks to Supply Chain appeared first on Industry Today.