The manufacturing industry is ever-changing, so how do you decide what innovative tools and PPE are best suited for your team?
By Pete Murphy, Founder and CEO of Haven Technologies Inc. – maker of ISOtunes® branded products
PPE is necessary across all industries and can include protective eyewear, earwear, proper worksite clothing and sanitization measures, and more. In a world of content and information overload, it can be difficult to identify the safety products best suited for your team. Industry professionals must make a number of considerations regarding safety products, including but not limited to functionality, comfort, convenience, and price point.
Regardless of your industry, if you're consistently in range of loud noises – typically over 85 dBA – you need durable hearing protection. According to the CDC, approximately 16% of noise-exposed tested workers have a material hearing impairment. Although, according to every major regulatory and protection agency, including OSHA and World Health Organization, studies have found that workplace hearing loss is 100% preventable. That's where we come in. ISOtunes' Bluetooth hearing protectors go beyond blocking noise. We're disrupting the industry by offering top-tier technology, innovative features, comfort and affordability.
ISOtunes AIR DEFENDER is ideal for those who work with power tools and power equipment. The muff-style model features memory foam ear cushions for those who prefer over-ear headphones as opposed to earplugs. AIR DEFENDER is 24% lighter than preceding over-ear devices, and is complete with background noise-reducing microphones for clear calls in loud environments. SafeMax Technology limits the volume output to 85 dBA for OSHA compliance while delivering exceptional audio quality. Not to mention, it's one of our most cost-effective headphone models available.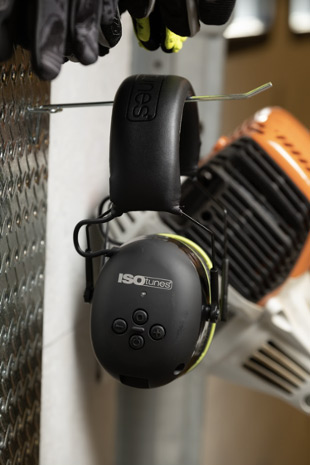 ISOtunes AIR DEFENDER offers user-friendly functionality and competitive pricing.
Whether you're a manufacturer, a professional woodworker or construction worker, there's a protective hearing solution out there for you. When assessing your team's PPE and hearing protector needs, it's important to consider the following factors in order to find the most effective and applicable solution:
Safety Regulations
When considering hearing protectors for your team, it's crucial the selected equipment is in line with your industry's safety standards and regulations. Consider the following when determining what's most suitable for your team.
Noise Reduction Rating (NRR): Hearing protection headphones rate their products with an NRR, a unit of measurement that determines the effectiveness of hearing protection devices to decrease sound exposure within a loud environment or worksite. Hearing protectors must meet the American National Standards Institute (ANSI) standards in order to be OSHA compliant.OSHA Standards: OSHA standards require that employers provide hearing protectors to all employees exposed to an 8-hour time-weighted average of 85 dBA or greater.
Industry and Day-To-Day Environment
Once safety regulations are determined for your team, identify the environment in which employees work. Are you in the contracting business? If so, your team will likely benefit from a muff-style headphone with optimal situational awareness. Features such as Aware Technology

ensure workers hear the noises they need to hear – like a warning signal – while still blocking those they don't need to hear – like noises at frequencies over 85 dBA. It's also important to consider the worksite and job tasks: Is a water, sweat, and dust resistant model needed? How much battery life is necessary? Should you consider level-dependent technology to improve situational awareness?
Balancing Comfort and Convenience
Though safety is at the forefront of PPE, it's also important to find a product that's adaptive to the specific environment, providing comfort and convenience. Workers are more willing to wear PPE in loud environments if the technology is easy to use, comfortable to wear, and convenient to keep on throughout the day, limiting the need for removing and reinserting earbuds to communicate with coworkers.
Budget
When considering a new protective headphone solution, affordability and budget are essential to note. The employer should provide the necessary PPE tools for team members, allowing them to be more receptive to integrating hearing protection into their day to day tasks.
With hundreds of safety headphones on the market, it can be difficult to find the ideal option for your team, industry, and environment. To filter through these various options, directly communicate with the team members who will be adapting to this new technology. Consider the day-to-day duties and usage levels, while still keeping safety, functionality, convenience, and comfort in mind.
ABOUT ISOTUNES®
ISOtunes is a family-built consumer safety brand, specializing in hearing protection with enhanced audio and communication technology. As a global industry leader, ISOtunes promises to provide safe and innovative products to those who work and play in loud environments. ISOtunes earplugs and earmuffs allow the hardest workers to listen to what they want, when they want, no matter their environment. As part of the ISOtunes Experience, customers are guaranteed superior quality, technology, and customer service with every brand interaction.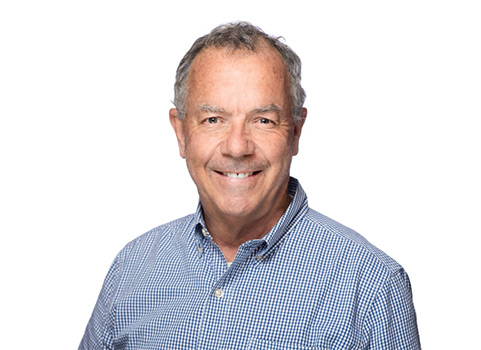 ABOUT PETE MURPHY
Murphy has over 20 years of experience in personal safety. Combining his keen interest in technology and a desire to create his own family business, Pete started Haven Technologies in 2016. Haven Technologies launched ISOtunes® and ISOtunes Sport, Bluetooth hearing protectors that go beyond blocking noise and disrupt the industry. ISOtunes® has since become an award-winning leader in hearing protection, serving professionals, sport shooters and hobbyists  around the globe.
The post Understanding the Tech: Do You Have the Right PPE? appeared first on Industry Today.