Injuries happen. What matters is how you handle them. In this article, Romy Malviya of Pulpstream shares how to transform incident management processes.
It's no secret that workplace incidents are complex and sometimes unavoidable. When an incident occurs, the last thing a company wants to deal with is an inefficient incident management process which can make a bad situation even more difficult to handle. Today, too many companies are still using paper-driven incident management processes resulting in human errors and needlessly slow processes.
A common misconception about digitizing operations is that it's an overwhelming and strenuous process. Consequently, companies are choosing to transition in a piecemeal fashion. This includes converting all filing cabinets into independent digital versions, involving supervisors from different departments, and managing a lot of stopping and starting to avoid interrupting daily operations. This results in a continued need for manual intervention, and the lack of end-to-end digitization often means companies are running disconnected systems with separate data in each, restricting visibility and decreasing the ROI of existing systems. When there is limited visibility across enterprise-wide data, inconsistent information silos can cause a multitude of headaches. Without standardized, compatible data formats, businesses run the risk of duplicating incident reports, creating hierarchical barriers against information access, and preventing necessary broad data analysis.
Relying on an efficient incident management system is crucial because the longer an incident goes unresolved, the greater the risk to a company's liability and reputation. After all, incident management often relies on witness testimony which becomes more and more unreliable as time passes. As soon as an incident occurs, the clock starts ticking.
Rather than depending on time consuming manual reporting, the ultimate solution is to adopt a no-code business process management (BPM) platform designed to automate and seamlessly integrate company-wide incident management processes with all other risk mitigation strategies.
Here are 3 reasons why an automated incident management process will set any business up for success:
1. Rapid Incident Identification
When an employee is injured or property is damaged, those involved do not want to be left in the dark. In order to maintain employee satisfaction and avoid liability, businesses must approach delicate situations with tools and resources designed to guarantee everything is under control. First and foremost, capturing accurate incident information in one centralized location ensures the rest of the process runs smoothly.
Whether the incident involves safety, environmental, or health issues, obtaining initial witness reports, photos, and stories creates room for collaborative action. With a cloud-based BPM platform, employees can fill out reports and submit documentation from anywhere, anytime, leveraging self-service tools. Superior digital systems offer customizable, no-code settings that allow the platform to determine exactly who is responsible for what tasks, when those tasks are due, and automatically deploy notifications, updates, and timely feedback. Standardizing this process allows all stakeholders to be literally on the same page.
2. Comprehensive Investigation and Diagnosis
Once all essential information is available on a single dashboard, noteworthy micro and macro-level trends can be reviewed to understand how the incident occurred, and how it can be prevented in the future. There is often more than one reason why a workplace incident occurred, and the only way to unveil the underlying issue is a root cause analysis. A comprehensive analysis includes understanding the who, what, when, where, and why of it all. With a digitized software solution, key information will not fall through the cracks, and data-driven decisions can be made. By answering these questions through a holistic lens, businesses can use metrics and key performance indicators to categorize the incident as a one-time occurrence or decide if there's an enterprise-wide problem.
3. Efficient Resolution and Recovery
Keeping all stakeholders involved with real-time data makes tracking the resolution and recovery process a breeze and provides the necessary insight to mitigate similar incidents in the future. In addition to providing easily accessible documentation logs, an efficient BPM platform gives users the ability to search keywords and dates when looking for particular information. By removing timely pain points and streamlining the process, businesses save on labor costs while also creating an auditable record of every step, allowing increased accuracy and decreased liability. It's important for every business to ensure employees are kept productive and happy, and automating incident management processes with transparent, integrated strategies is one of the best ways to reduce disruptions and increase workflow productivity.
Streamlined Incident Management in Action
For businesses with distributed workforces and common on-site incidents, it's difficult to document and process every side of the story without a streamlined process. Take for example, the construction industry. If a construction worker gets harmed on the job, the project manager can either begin filling out loads of paperwork or pick up a mobile device to initiate the resolution process immediately.
With a BPA platform, the project manager can simply log in, create a new incident report, and assign the case to a claims investigator. A notification is then sent directly to the claims investigator, alerting them to add any photos or details needed for the report. Meanwhile, the injured employee receiving care at a hospital or at home is also notified on their personal device to complete their portion of the report. This includes typing out answers to questions such as where did the injury happen, what steps led to the injury, what could have been done to prevent the injury, and more firsthand information. Additionally, the employee will mark up exactly where the injuries are on their body on the touch screen's sketch pad. As each stakeholder is handling their own reports, the project manager can access a 360 view of any developing trends, outstanding tasks, or process inefficiencies. With a drag and drop tool, the order of tasks can be shifted around to ensure optimal process management efficiency.
Modern workplace incidents call for modern management tools. Whether a business is looking for a new way to handle incident management, or to take their process to the next level, an effective, automated BPM platform can effectively record, analyze, and mitigate future incidents. By embracing digitization, businesses skip the stress of drowning in claims paperwork, exposing themselves to non-compliance consequences, and facing damaged reputations. Instead of spending time on manual processes, spend that time improving all strategies across business functions.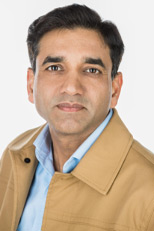 Pankaj "Romy" Malviya
About the Author:
Pankaj "Romy" Malviya is a serial entrepreneur based in Silicon Valley, CA. When he's not building companies, you can find him in Hollywood fulfilling his childhood dreams by acting in TV shows and films. He serves as Vice President of Business Development at Pulpstream, a company he founded in 2013.
The post Transforming Incident Management with BPM appeared first on Industry Today.