Sustainability must be top priority for manufacturers to address inflation, increased competition, supply chain challenges and more.
By Carlos Fernandez, Executive Vice President, Customer Sustainability and Market Development, JBT Corporation
In a recent IDC industry survey, nearly 30% of food and beverage decision-makers considered customer demand for eco-friendly products and offerings as the top factor motivating organizational change toward greater sustainability. While sustainability has been top of mind for food and beverage processors and consumers for many years, this is expected to be an even greater priority in 2023. Positive climate action is increasing in urgency and consumers are growing ever more conscientious about how their own decisions, including the brands they support, are impacting the environment and the health of the planet. Furthermore, inflation, increased competition, and supply chain challenges increase the need for food and beverage manufacturers to continue to strengthen their commitments to operational sustainability. Here's how:
Water and Energy Efficiency
Electricity and fuel are costly and are major contributors to carbon footprints, representing significant costs. In order to reduce emissions, investing in efficient equipment, technology, and processes is critical. Today, more than 2 billion people live in countries experiencing high water scarcity, many of which are countries where food and beverages are grown and made. The increasing frequency of droughts and dropping water tables add to the concerns around water scarcity risks, particularly for processors with water-intensive operations. In 2023, there will be an accelerated adoption of efficient steaming technology, and water reuse systems that reduce processors' water, energy, chemical usage, and more.
Extend Shelf Life to Reduce Food Waste
Two of our biggest challenges today — hunger and climate change — can be addressed by reducing food waste. According to the UN's Food and Agriculture Organization, there are nearly 690 million people experiencing hunger globally. Furthermore, according to the Intergovernmental Panel on Climate Change, it is estimated that food waste was also responsible for 8% to 10% of global emissions between 2010 and 2016. The food and beverage industry must become even more mindful of the need to extend the shelf life of products to improve food security by embracing technological innovations to find new solutions for reducing food waste.
Food and beverage manufacturing companies must partner with their technology providers to develop and utilize technology that makes the best use of natural resources. For example, juice processors should do more than simply extract juice. They must take advantage of the valuable by-products, including the peel, oils, and pulp. Many existing technologies have sustainability and cost-saving advantages that reduce the need for artificial preservatives while extending shelf life and improving food safety.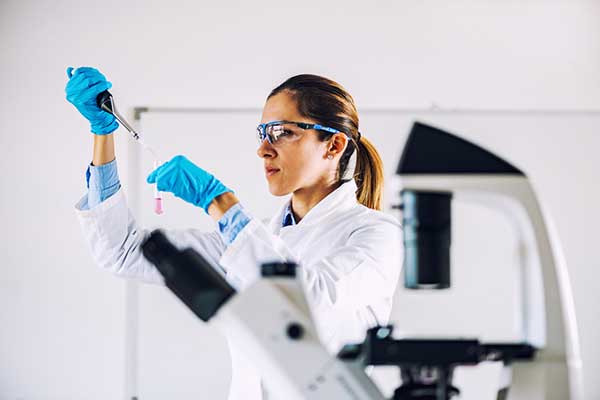 Innovation in Cell-Based Proteins
Factory farming is a major contributor of greenhouse gas emissions and nutrient pollution. Today, more than one-third of global greenhouse gas emissions are caused by human activity and can be attributed to the way food is produced, processed and packaged. Two comprehensive new studies found that cell-based meat could cause up to 92% less global warming, 93% less air pollution and use up to 95% less land and 78% less water compared to conventional beef production. The production method for culture-based proteins eliminates the need to raise and farm animals for consumption, and therefore has the potential to completely revolutionize the way food is produced.
While not mainstream yet, culture-based proteins are growing in demand and will continue to become a leading alternative-protein source in 2023 and beyond. Sustainability is a driving factor, but to be successful in the marketplace, the price must be comparable to traditional options today to see widespread adoption. Investment, research and development, and infrastructure is critical to accelerating the development of cultivated meat, and to protect the environment and address global food scarcity as a result.
Adopt Sustainable Packaging
Today, 60-70% of consumers are willing to pay more for brands that implement sustainable packaging alternatives for their products and as a result, companies are adopting more sustainable packaging to meet their demands. In 2023, we will continue to see brands shift to packaging alternatives that use compostable, paper and paperboard materials. Tray sealing packaging will become a popular method of packaging because it significantly reduces the use of plastic and energy, while also preserving product quality all the way from the production line to the end-consumer. Mono-material plastics are also being adopted, which can be substantially easier to recycle than the current industry standards of multi-material layered plastics.
Put ESG First
The uncertainty in today's economy means there is no better time for food and beverage manufacturers to prioritize sustainability. It is key to think long-term about the direction the industry is headed and how organizations should adapt to consumer demand and environmental needs to remain competitive in the marketplace. Investing in smart, efficient technology solutions today allows companies to take meaningful steps toward achieving both sustainability and business goals in 2023.
Implementing a robust environmental, social, and corporate governance (ESG) plan is an integral component of profitable growth strategies. Manufacturers that leverage innovative technologies to address the social and environmental impact of the industry to reduce food and packaging waste, and increase water and electricity efficiency will accelerate growth and transform the industry now and in the future.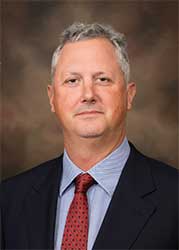 Carlos Fernandez
About the Author
Carlos Fernandez is the Executive Vice President of Customer Sustainability and Market Development for JBT Corporation where he oversees customer support to reach their sustainability goals, while enhancing new product and end market development opportunities in support of growth. A visionary food processing executive, Carlos was at the forefront of the sustainable food processing technologies and pioneered JBT's Liquid Foods business franchise by driving profitability through successful acquisitions and business strategies. Carlos brings more than 20 years of demonstrated business acumen and experience leading multinational operations to JBT and the food and beverage industry.
The post Top 2023 Food and Beverage Manufacturing Trends appeared first on Industry Today.