For manufacturers of fire and life safety equipment, digital codes and standards unlock new potential for collaboration and efficiency.
Moving codes and standards to an advanced digital platform will help all aspects of code compliance.
By Brian O'Connor, Technical Services Engineer at NFPA
Manufacturers of fire protection and life safety equipment play a critical role in the design and construction process. To perform that role to the best of their abilities, manufacturers need a way to collaborate with all stakeholders beyond one-off emails and phone calls. Modern requirements call for the ability to access information in a central hub and communicate anywhere, any time, on any device. In manufacturing's digital transformation, visibility, accuracy and efficiency are key.
The digitization of fire and life safety codes and standards is helping manufacturers meet their goals. Codes and standards permeate every aspect of the manufacturing, design, construction, and maintenance of a facility, so it's critical that they're easily accessible, navigable and provide all stakeholders with the ability to easily collaborate. Below are three key ways that digital codes and standards help manufacturers understand the real-time demands of their customers, streamline communication and document work.
Real-Time Updates Help Manufacturers Meet Customer Demands
To best understand and fulfill customer needs in the fire and life safety realm, manufacturers require up-to-date knowledge on the intricacies of all current codes and standards. Equipment and materials changes based on new regulations or technology can have significant downstream effects for all stakeholders in the design and construction process, so manufacturers need real-time information to provide them with the foresight to stay compliant and communicate changes down the supply chain.
Digitization enables important updates on codes and standards, such as tentative interim amendments (TIAs), errata and formal interpretations, to be disseminated quickly and accurately to keep equipment, materials and projects at large compliant. Online platforms can flag new information as it becomes available to ensure new requirements aren't slipping through the cracks. Plus, with a collaborative platform, manufacturers are able to work more closely with customers to align on their specific needs based on evolving codes and standards.
Streamlined Communication Across Teams
Digitization helps retain knowledge and streamline communication for everyone involved in the design build process. For example, within a centralized hub of codes and standards, manufacturers, contractors, and facility managers can document specific things going on with their equipment, systems and facility as communicated to them by other stakeholders, noting details or variances alongside the relevant section of code for easy reference later. When, in the future, that information needs to be retrieved, it can be easily located, traced, and shared despite employee turnover that may have occurred in the meantime.
Digital codes and standards can also be beneficial to manufacturers from a customer support perspective. Perhaps a customer is calling from the field because the AHJ is speculating a certain piece of equipment isn't compliant. Perhaps the customer is running into an issue on installation day. Or, perhaps a prospective customer is simply reaching out to gather for more information. In these scenarios, technical support teams can leverage shared notes within code to reference what makes a specific piece of equipment compliant or better articulate its features and competitive advantage. Greater visibility from the engineers through the customer support team enables manufacturers to better communicate with and serve their customers.
A Central Hub for Documenting Project-Specific Variances
Codes and standards requirements vary from project to project, jurisdiction to jurisdiction, etc. Of course, it's not uncommon for there to be variances and allowances by the AHJ to use alternative means to meet a specific code or standard requirement. Capturing these instances in an organized, well-documented manner, however, can be a challenge.
What happens when, ten years after construction, a fire inspector notices a piece of equipment or material choice and questions its compliance? The lack of a centralized place for the contractor or facility manager to find documentation is a critical vulnerability in terms of safety, compliance and liability. Modern platforms can house every note taken across teams during the construction process and empower stakeholders to locate information quickly when needed. That way, when it comes time for inspections or renovations, notes from the manufacturer can provide insight into previous AHJ approval to avoid a larger problem.
Key Takeaways
Fire and life safety codes and standards are living documents—and it's important they live on a platform that evolves alongside them and empowers collaboration across all parties in a building's lifecycle. Digital codes and standards are facilitating that collaboration for all stakeholders and providing manufacturers with the visibility, communication, and documentation they need to succeed.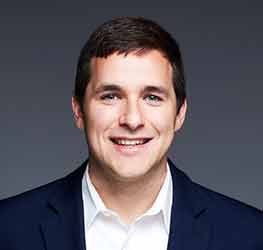 Brian O'Connor
Brian O'Connor is an Engineer in the Technical Services department at the National Fire Protection Association and Past President for the New England Chapter of the Society of Fire Protection Engineers. Brian is a professional engineer registered in the states of Texas and Massachusetts. He earned his Bachelor's Degree in Mechanical Engineering from Rowan University and a Master's Degree in Fire Protection Engineering from the University of Maryland. At NFPA he focuses on topics such as aviation, portable extinguishers, water-based fire protection, energy storage systems and health care facilities.
https://www.nfpa.org/link
The post The New Era of Digital Fire and Life Safety Codes appeared first on Industry Today.