Chatbots have become favoured tools in business, but as popularity grows, what should companies should contemplate when using chatbots?
Image by Gerd Altmann from Pixabay
Chatbots powered by artificial intelligence (AI) have become commonplace front-line tools for businesses seeking to modernize customer experiences while optimizing their engagement. Their selling points: Fast responses, 24/7 support, and supposedly understanding exactly what people are saying when they speak. But that's where the issue lies. Chatbots don't know exactly what people are saying. In fact, they fall short on many fronts, fueling customer frustration all around.
Beyond the security and implementation issues that some businesses and enterprises have with AI chatbots, natural language understanding undoubtedly remains the biggest stumbling block when trying to successfully leverage the technology. Chatbots fail to understand true context in the way we humans expect when talking to another human. Chatbots jump to conclusions based on keywords and don't ask questions to create a contextual understanding, leaving people at best bemused and more often frustrated. Businesses also struggle with making chatbots adaptable to human responses/reactions, leading to uncomfortable customer interactions that can lose businesses a good amount of profit.
Enterprises implementing chatbots must ensure chatbots are being assets to customers by helping them get the most value out of every conversation. They also should generate quality leads, learning interactively, and create value-based experiences that get the most value out of every conversation. The challenges are widespread, including a lack of understanding, struggling to learn interactively, and little to no hyper-personalization. The opportunities when utilizing a chatbot, specifically one with a brain, are endless, including:
Delivering engaging experiences to boost loyaltyWallet shareIncreased revenueConverting customers into brand evangelists
The Limitations of Chatbots in Business Settings
An AI chatbot with a brain consistently learns and evolves for each user with every interaction. They are not overly predictive but are adaptive and learn in real-time through natural learning, developing a deep, contextual understanding through every back and forth with any human it comes in contact with. Compared to other types of chatbots like fixed chatbots, AI chatbots are known for their intelligence, designed with advanced technology and offering extensive personalization for users.
Unfortunately, many businesses fail to capitalize on the advanced mechanisms of AI chatbots because they stick to the status quo, relying on extensive data training, read-only knowledge, and statistical comprehension to power them. Chatbot spending is set to dramatically increase in the coming years, but if the frustration and flaws that accompany chatbots continue to increase, then a lot of that spending will go to waste, as is already the case.
Current Chatbots in the market do not have a brain. Therefore, they do not have contextual awareness, nor can they learn and adapt to each user with every interaction.
Statistical Data Training is a Detriment, Not a Help for AI Chatbots
Many chatbots go wrong when they are fed large amounts of training data. The labeled data prevents chatbots from developing a dynamic context, causing them to fail to understand the true context of what someone is saying during a conversation with a human. The excess data training is meant to help these bots identify the right human sentiments and ensure they respond in the right tone to client or employee requests. Yet, they still misinterpret these sentiments, leading to stalled daily tasks, declining engagement rates, and mounting operational costs.
Only 30% of customers rate their interaction with chatbots as highly effective, showing the lack of hyper-personalized experiences that employees in business settings have when leaning on them for business objectives and that customers have when engaging with businesses about their services.
A Lack of Understanding and Data Clarity Keeps Hampering Chatbot Effectiveness
Enterprises have been articulating their struggles with chatbots because they force users to pick responses from a list, they can't grow, or they have maintenance headaches due to ending up with multiple siloed bots. A lack of understanding from chatbots costs businesses, particularly raising the total costs of ownership (TCO) while also having a negative impact on their return on investment (ROI).
There is an increased demand for chatbots with a brain across verticals, whether for e-commerce, help desks, fintech, or enterprise resource planning (ERP). Enterprise chatbots lack understanding because, in addition to the over-reliance on training and contextual limitations, several of them are hard-coded and read-only, leaving very little leeway for expanded interpretation. They lack reasoning skills to understand how to properly automate typically repetitive tasks, allowing staffers to focus on value-added tasks. Also, when it comes to data, chatbots lack scrutability or the ability to be deciphered. The lack of comprehensibility makes it difficult for chatbots to process information and be comprehensible.
There is also the issue of misaligned use cases for chatbots. Chatbot solutions must ideally align with business/enterprise priorities while delivering measurable results that drive productivity. Enterprise owners should be involved in the design process, as well as conceptualization. AI-powered chatbots for businesses should be paired with business-focused solutions rather than being mainly at the remit of IT specialists, causing them to be solely technology-oriented.
When enterprise leaders realize that chatbots should be solutions to business problems rather than simply being technology to engage with employees and customers alike, they will prioritize hyper-personalization for their chatbots when creating and implementing them. Have a strongly defined scope with guardrails during conceptualization; stuffing a bot with too much information causes poor performance.
What are the Best Solutions for Optimizing Business Chatbots?
It's time for chatbots to adopt the necessary brainpower to satisfy business and customer needs. To do so, business/enterprise leaders should focus every aspect of their chatbots around depth. A depth of understanding, depth of real-time learning, and interactive, one-shot learning are all pertinent to business chatbots prospering.
Chatbots must be dynamic, and must be able to remember, learn, understand, reason, and manage ongoing conversations, hyper-personalizing all interactions for users while adapting to business objectives and preferences. An enterprise chatbot with a brain consistently complements and co-exists, offering a turnkey solution with the flexibility to learn various domains. As a result, enterprises can radically increase their speed-to-market for subsequent use cases.
With human-like cognition and a strong handle on data, business/enterprise chatbots improve customer experiences by serving customers anytime from any location, leveraging high cognitive skills, and positively impacting customer buyer journeys. Furthermore, businesses can reduce service costs by responding quickly and comprehensively to customer support inquiries, allowing employees to focus on more value-added tasks. Quality enterprise chatbots can also be paired with live chat and real-time assistance solutions while also being easy to maintain, taking away the silos and adding substance.
Chatbots need a brain for businesses to think better and become more reputable than they are, and it starts and ends with hyper-personalization to achieve the business and customer experience goals that they were implemented to serve.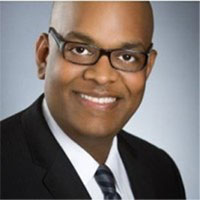 Srini Pagidyala
Srini Pagidyala is a seasoned digital transformation entrepreneur with over twenty years of experience in technology entrepreneurship. In 2017, he Co-Founded Aigo.ai, a new category "chatbot with a brain" that delivers hyper personalized conversational experiences.