Manufacturers often work for years to build exceptional workplaces. Three simple steps allow companies to lure talent faster.
Labor shortages are making the rise of robotics an increasingly attractive option in a variety of industries.
by Ben Talbert
Recently I was glancing through Fortune magazine's 2022 ranking of its "100 Best Companies to Work For" and noticed that out of 100 companies, none of the top 10, top 20, top 30, even the top 60 companies were manufacturing companies. The only four manufacturing companies on the list were ranked #69, #74, #85, and #99.
It's no secret that one of the most challenging features of this period is the difficult talent shortage that manufacturing is facing. In my work as a professional recruiter focusing on professionals in the industrial sectors in manufacturing, engineering, and construction, I've been engaged in many negotiations, interviews, and "hot pursuits" over the past 24 months and I've seen one key principle: companies gain talent by being the most attractive places to work in their sectors.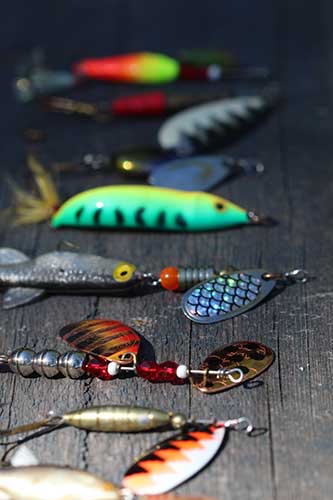 An array of fishing lures — some simpler than others.
It is far easier to recruit exceptional candidates for exceptional companies.
Building an exceptional company that is attractive to employees can take time. But there are some simple steps that manufacturers can take to help the recruiting process.
1) Create a relevant corporate website.
So often candidates check on a company website and it's outdated and irrelevant. Candidates will infer — rightly or wrongly — that the company itself is outdated and irrelevant.
A relevant website does not have to be expensive or offer a lot of tech features, but creating a mobile-accessible website that shares about the corporate culture, that "tells your why" (your purpose and how you are impacting the world), provides relevant information for potential candidates researching the company, introduces people to the leadership and team members, and talks about what makes the company different is absolutely necessary.
What you don't want is potential employees getting their information about you from other sites, disgruntled former employees, or your competition.
A website needs to consciously market to both the customer and potential employees. And a relevant website will help that sales process.
2) Modernize your work spaces & invest in your facility's infrastructure.
This is foundational — like blocking and tackling in football. Your work spaces — the place where people stay for forty or more hours a week — must be welcoming to other humans. If your office space still features 1970s wood paneling or your manufacturing floor lacks updated lighting candidates can decide that the company as a whole is stuck in the 1970s as well.
"Welcoming" does not necessarily mean high tech or Big Corporate. It does mean inviting, clean, and hospitable to the humans who "live" there on a daily basis. If there are areas that are less comfortable for employees, do something to change it. Some manufacturing plants, for example, are adding local cooling/air conditioning in hotter environments on the floor.
Take the time and money to hire a good advisor, to create a small committee of talented employees from all levels, then budget for the basics, adding updates each year. If it's only office furniture the first year, or additional lighting, or a local cooling addition, that's fine. Map out the steps, and begin now to upgrade and refurbish where you are able. Take a look, too, at your exterior, including landscaping.
As a bonus, maintaining the comfort of the places where people work and continuously upgrading and modernizing facilities is a morale boost to existing employees, and it encourages them to level up too.
3) Communicate on the relevant tech platforms that your employees and ideal candidates use.
For the first time, we have five generations in the workforce. Baby Boomers may not necessarily communicate via Instagram, Twitter, or LinkedIn. But younger generations are experiencing the world through mobile technology and relevant platforms. If you're not on the relevant platforms for your industry and potential candidate pool, they are getting their information about your company elsewhere. Worse, they are being recruited and attracted to your competition through those platforms.
Survey your employees about which platforms they use. Survey your interviewees and candidates as well. Find out where they are chatting and hanging out. Then choose the most-used platform for your corporate presence. Choose a connected current employee — or hire a third party — who can present your company well on at least one popular platform and start from there.
Becoming an attractive place for candidates to work doesn't always mean spending years on complex culture changes and leadership overhauls. Make sure you tackle the simpler basics too.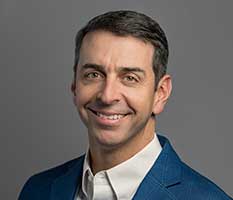 Ben Talbert
Ben Talbert is President and CEO of Better Than Found.
The post Talent Lures: Three Tasks for Industrial Companies appeared first on Industry Today.