Utilizing specification data is one way companies can address business challenges and build stronger supply chains in 2023.
Industries across the globe have seen first-hand the impact supply chain disruptions can have on the world as they took center stage in the last few years. This year, it's important for companies to take stock and capitalize on key trends and new technologies to help enable more resilient supply chains moving forward.
Some of the biggest trends for 2023 include improved product and packaging across the board, updating processes and cutting costs during economic uncertainty, and strengthening the overall supply chain. Here's how each of these trends can be addressed (and accelerated) through a spec-first lens.
Increased Focus on Product & Packaging Sustainability
As we move further into 2023, it's predicted there will be a heightened focus on the role that sustainability plays within product development and packaging due to growing regulations and consumer demands seen in 2022.
Specifications are the key to a sustainable future and are crucial to helping organizations meet their goals. However, according to a recent global survey conducted by McKinsey & Company, 75% of organizations have made clear sustainable-packaging commitments, but fewer than 30% are prepared to meet regional requirements. How can companies benchmark or even achieve these goals if they can't easily manage the data those metrics are based on?
Digitized specification data allows businesses to have visibility into the DNA-level data that drives the sustainability of both the products and packaging being developed. In return, this aids companies in achieving the commitments that they put into place. Having access to insights and real-time metrics is integral when not only addressing a company's sustainability efforts but also in other aspects including keeping up with evolving regulations and labeling requirements. Sustainability initiatives can't be thought of as one-off projects – they are long-term investments that require the right tools to be successful.
Navigating Ongoing Economic Challenges
As we continue to face economic uncertainty, it's a common response for companies to look for ways to cut costs when it comes to things like product development and packaging. While cutting costs might be necessary, the companies that survive and thrive find ways to innovate during this time rather than completely stagnate.
One way to innovate is to use data to drive cost savings. A data-driven approach can help optimize business operations, but companies must digitize first. With this digital data and a spec-first approach, companies can now consolidate specs close to one another, replace specs with higher costs, prevent SKU proliferation, and be more confident in reporting measures.This allows manufacturing teams to take control of their end results while still keeping costs in check. Keeping specification management top of mind also allows companies to gather insights that ensure safety and efficiency while still prioritizing increased profitability. Implementing the right tools, especially during economic challenges, that provide and help manage accurate, up-to-date data is crucial for companies looking to execute strategic cost-savings initiatives.
Specright's Sustainability Dashboard enables users to turn sustainability initiatives into a reality with a strong data foundation.
Building Resilience Within the Supply Chain
It's no secret the COVID-19 pandemic exposed critical issues within the supply chain network that have been prevalent for many years including product shortages, logistics delays, and a general lack of visibility and data. Now is the time to take action and solve these inefficiencies to help better the global supply chain for all. In order to achieve resilience within the supply chain, companies must have the right technology in place that can allow them to recover quickly from challenges and disruptions. For example, if your supplier were to shut down, you would need to adjust your production efforts quickly and efficiently. Or, if a border closes, like we saw during the height of the pandemic, production would need to be moved. Having the latest data digitized and easily accessible would ensure that this transition would be as smooth as possible.
It begins with utilizing a specification data management platform that helps companies understand exactly how their supply chain operations impact sustainability efforts, brand values, and other business considerations. Specification data management allows both suppliers and manufacturers to have insight into real-time metrics reflecting the safety, efficiency, and sustainability of their products and provides a single source of truth into supply operations. Resiliency means companies can act quickly and make strong, data-backed decisions and in turn, create a better experience for all. Having access to this information allows these vital players to make shifts that help build a stronger supply chain in the long run.
Conclusion
This year, it is crucial for supply chain and packaging leaders to take into account the role that a spec-first approach can play when addressing the current and future challenges in the industry. If the right steps are taken in 2023, supply chains will be put on a path to success for the future.  My company Specright discussed these trends and more at our annual Specification Management Summit earlier this month.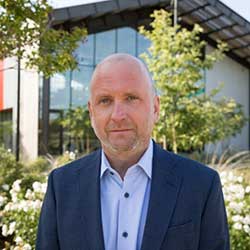 Matthew Wright
Matthew Wright is the founder & CEO of Specright, the first cloud-based platform for Specification Management. Prior to founding Specright, Wright spent more than 25 years in the packaging industry, holding leadership positions at International Paper, Temple Inland, and rightPAQ — a packaging company he co-founded. He has also been involved in leading multiple M&A deals in the packaging industry and sits on the Packaging Advisory Board at Cal-Poly San Luis Obispo.
The post Supply Chain Trends Through a Spec-First Lens appeared first on Industry Today.