Companies combat higher costs of doing business with innovations in procurement.
By Riccardo Drentin
It's no secret that the UK is facing a range of economic challenges. As households grapple with price hikes, companies are contending with increasingly rapid shifts in consumer demand and persistent supply-chain backlogs, pushing sourcing strategies and resilience to the top of the executive agenda.
At the same time, today's tumult is an unprecedented opportunity for the procurement function to stake its claim as the core discipline in both business development and business transformation, particularly during a period of high inflation. How? By showing what has always been the case: that effective procurement is effective strategy.
Action on procurement
It's true that CFOs and finance teams have a crucial role, particularly for financial reporting cycles, but there is a large gap in many businesses when it comes to strategic procurement effectiveness. The pandemic and higher costs of doing business – among many other factors – have changed the game in ways that mean resilience, rather than efficiency, must be the priority.
Germany, which has an economy geared more to manufacturing than the UK, is seeing the viability of many of its companies' operations threatened by soaring energy prices and the associated costs of doing business. Consumer price indices have also risen sharply in France and the US.
We are now seeing companies accepting the permanent nature of these disruptions and taking action: diversifying supply chains, bolstering supplier contracts, and, in some cases, making moves closer to home for more sourcing options.
A step change in globalization
Deploying the latest technology platforms and digital solutions leads to more procurement-driven wins and saves time spent on operational activities. As McKinsey research shows, up to 36 percent of the source-to-pay journey can be automated by introducing solutions such as spend analytics dashboards to increase transparency, eRFPs and e-auctions, contract management tools and better procure-to-pay (P2P) platforms.
Such moves are also in step with the trend towards more local-for-local manufacturing and trade, as globalization enters a new, less expansionist phase. In such a world, digital solutions can bring engineering and manufacturing closer together, not only in terms of proximity, but also in terms of speed and how quickly makers can respond to fluctuations in demand. This opens a whole new chapter in the story of how things are designed, made and delivered.
Chain brains
In 2021, a McKinsey survey of 1,000 global business executives suggested that productivity could grow substantially by 2024. Whereas digitization, automation and tech enablement had previously been viewed as cost-reduction levers, now 70 percent of respondents prioritize them as productivity and growth boosters. The next-most-promising growth driver respondents mentioned was operational process improvements, seen as a way to reach both cost reduction goals and capacity targets.
But procurement can only deliver if it changes the way it works, not by simply doubling down on the old models. Automotive equipment manufacturers, for example, have started to invest in sustainable materials suppliers by building strategic partnerships or equity stakes. Among surveyed chief procurement officers (CPOs), some 38 percent plan to build a shared five-year strategic plan covering at least 10 percent of their external spend, with the goal of navigating change and adapting to a new commodity landscape.
New approaches need new thinking, new people
Successful implementation hinges on people – a third highlight from the research. Too often, companies in the UK rely on outdated management practices, with leaders expected to learn more "on the job" than in US or Germany.  Businesses frequently cite the need to upskill workforces, but baulk at investments in developing staff, even at the most senior levels.
Procurement must therefore be brought to the C-Suite – it is time to elevate the role of the CPO and have them participate in shaping company strategy as well as forge new relationships with suppliers and partners.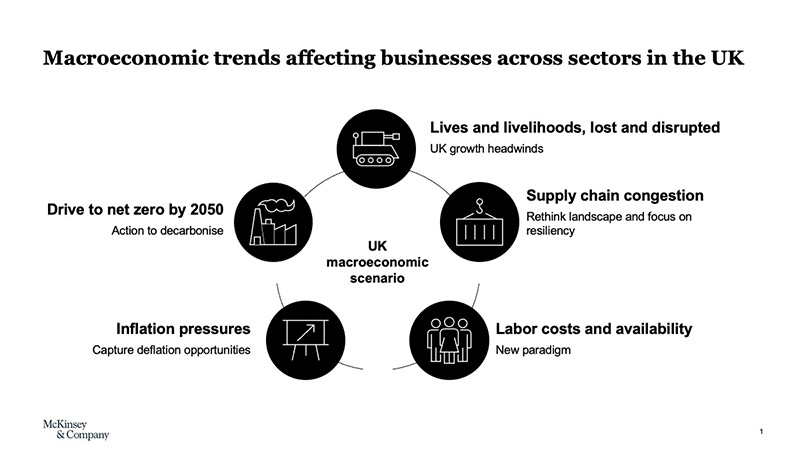 Productivity through procurement
To build better, more resilient supply chains and win through better procurement, businesses can either work hard with their partners and suppliers, building interconnected constellations of lasting relationships, or, they can strengthen their own supply chain through acquisition, taking stakes in key suppliers or developing their own means of production.
The latter is an approach that may better suit a world where disruptive events like severe weather can bring production to a dramatic halt. As such disruptions grow more frequent and severe, it's why, for example, some carmakers have invested in battery plants, and even mines, to secure the minerals essential to production. There is merit in both approaches.
For businesses in the UK and beyond, how they solve supply chain conundrums will define the fortunes of their organizations in the coming months and years. What's certain, is that action is required. The right procurement strategy will help businesses ride the changes, and come back stronger.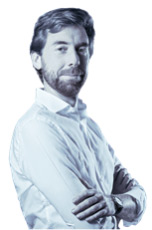 Riccardo Drentin
Riccardo Drentin is a partner in McKinsey's London office, where he is a leader in product development and procurement and the global coleader of our work in source-to-pay. Over the years he led initiatives in cost reduction, organization design, M&A, and digital procurement, and has served clients in several industries from high-tech to banking, leading transformations in the area of operations. His recent client work includes design of next-generation procurement operating models for many leading organizations in several industries from chemical to retail, as well as digitalization of procurement functions and optimization of procure-to-pay processes for manufacturing producers and service providers.
He has launched an operations training academy for supply chain, product, and creativity departments for multiple clients. Riccardo is also a keynote speaker and moderator of Sourcing Outlook in Stockholm and CPO Roundtable in Copenhagen.
Riccardo holds a degree in aerospace engineering from Delft University of Technology and an MBA from IMD Business School. Prior to joining McKinsey, he worked as a raw materials buyer at Toyota and product developer at Finmeccanica.