The birthplace of American manufacturing, R.I. has deployed state-sponsored, sector-specific workforce strategies to fuel its labor market.
Inside a local manufacturing facility in Rhode Island.
By: Dick Soule, VP of Business Development at Rhode Island Commerce
The pandemic sent shockwaves through the labor market, leaving 15% of jobs across industries vacant. It also hit the manufacturing industry particularly hard. According to a recent survey from Deloitte, the existing skills gap in manufacturing could cause 2.1 million jobs to go unfilled by 2030. The question for manufacturing companies now is: how do we fill those jobs and beat the projected statistics?
The country's smallest but mightiest state, Rhode Island, may have found a solution to aid the manufacturing labor market — a state-sponsored, sector-based workforce development initiative we call Real Jobs RI. First launched in 2015, Real Jobs RI ensures workforce solutions are driven and developed by an actual employer and based on industry needs to better expand and aid the state's labor market. Real Jobs RI even helped the Ocean State's manufacturing sector remain open throughout the entire COVID-19 pandemic, never ceasing operations while still keeping employees safe. Few states can make this claim.
Manufacturing has an established, rich history in Rhode Island. For more than 200 years, the sector has been the backbone of the state's economy. It employs nearly 40,000 individuals, equal to 8.5% of the state's total workforce. Through times of major technological advancements and economic downturns, such as the COVID-19 pandemic, manufacturing has remained a central point for success and growth. It's safe to say that a percentage of Rhode Island's forward momentum relies heavily on the success of the manufacturing sector – something other states can relate to.
Real Jobs RI in practice
Over the last few years, manufacturers have continued to prevail, even through economic obstacles, emerging with a more resilient and creative mindset. One of those mindset shifts is adopting a new approach to hiring. The Real Jobs RI program called "On The Job Training" (OJT) helps companies hire and train skilled workers, whether they have years of experience or are fresh out of school. The program even reimburses the company for its efforts. With a robust development program, manufacturers can collaborate with trade associations, nonprofits, and local schools to build tailored workforce solutions that address their unique challenges while ensuring they're hiring the right person for the job.
The goals of initiatives like Real Jobs RI are to quickly place potential employees into open jobs, upskill their talents to meet industry needs, and create a steady pipeline of skilled talent for the future. For the last seven years, the program has done exactly that. Until the pandemic disruption in 2020, Rhode Island's manufacturing output grew to $5.02B, and the state's exports of manufactured goods skyrocketed to $1.75B. This steady growth proves that a well-thought-out workforce development program can be successful in filling more jobs and keeping them staffed in a tight labor market.
How can other states emulate the program?
One of the biggest pain points for manufacturers (and all companies) is maintaining and growing the workforce. In fact, 64% of Polaris MEP's survey respondents said that the availability of skilled labor is a main factor limiting growth, with upskilling the current labor pool a close second. State-run, sector-based workforce initiatives, and programs are a proven model for greater economic development, and the Ocean State is not the only one to embrace this strategy — and it won't be the last. Programs, such as Real Jobs RI, give businesses the space to compete globally and grow locally –– and with state buy-in, more skilled talent can fill open jobs.
It's fair to take Rhode Island's size into account; the majority of the state's manufacturing businesses have under 100 employees. This allows those businesses to see a quicker return on investment when buying into a workforce program. This being said, all states can reap various benefits from replicating many of these types of programs and help grow the country's overall manufacturing sector while also aiding the labor market. That's how the U.S. will continue to be a manufacturing powerhouse and shape other industries.
Rhode Island's investment in sector strategies reflects its innovation and community-driven mindset. The state recognizes that sustainable workforce development programs and rethinking employment training approaches will ensure scalability and competitiveness for years to come. With the implementation of Real Jobs RI and strong local partnerships, businesses can stay and grow in the Ocean State, which, in turn, allows the state to beat the labor market statistics and create pipelines of talent for the future.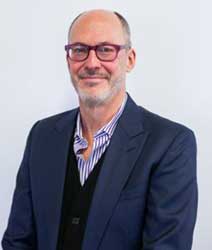 Richard Soule
Richard (Dick) Soule serves as the Vice President of Business Development for the Rhode Island Commerce Corporation. He is responsible for business attraction planning and implementation, focusing on offshore wind, aerospace and defense (the blue economy), and technology industries. Dick will also focus on attracting international companies to consider RI as a place for business. Before joining the corporation, Dick was part of the launch team for a children's streaming service founded by Common Sense Media. He has worked in startups that include an AR/VR production company and a gaming company based in China. Dick was the first head of global sales and strategy for YouTube (Google) and held several sales leadership roles at YouTube. Dick holds multiple advisory and board positions in Brooklyn and RI-based nonprofits, including The Brooklyn Public Library, RI Hub, and BRIC, as well as advising a few international media startups.
The post Rhode Island's Resilient Manufacturing Industry appeared first on Industry Today.