After two years of widespread disruption, how can enterprises build robust processes that do not break in the face of global incidents?
With fast, secure, low latency networks underpinning Industry 4.0 becoming more widely available, organisations are pushing full steam ahead.
By Stephan Miller, Head of Global Automotive Industry for Nokia
All indications are that the globalization pendulum is swinging in the direction where industries are looking for ways to shorten supply lines with nearshoring and onshoring, thus gaining greater control and improving resilience across their operations to better navigate and thrive in these turbulent times.
During the pandemic, it became clear that companies that embrace agility thrived. Many of these companies adopted rapid iterative approaches to correct for issues and encourage innovation, which also gave them the resilience to source from multiple suppliers. Those that took a flexible approach to automation using data-driven methodologies, cloud-based analytics and machine learning proved more able to adapt, pivot and seize opportunities.
A data-driven strategy needs industrial-grade connectivity
IoT-based data and analytics software are two key weapons in this Industry 4.0 revolution. Ubiquitous wireless connectivity is the third. 5G private wireless networks connect people, systems, equipment, sensors and devices to edge and far-edge clouds for end-to-end data-driven digital operations.
Private industrial-grade 5G networks use the same technology as the public mobile networks but are engineered to meet the specific use-case needs of each industry. Whether deep underground mines or high-ceilinged, mile-long factories, the radio environment for each industry is unique. While public networks are focused on providing the greatest number of subscribers with good to adequate service, private 5G networks are designed to provide specific, deterministic services based on each industrial application.
In the case of critical machine-to-machine communications such as used in advanced automation, that means achieving ultra-low latency about 1ms or less. In contrast, a video inspection application used for airplane maintenance isn't especially latency sensitive but requires ultra-wide broadband to handle the 8K HDR streaming from multiple cameras. A high-speed train requires seamless wireless handoff at speeds of over 250 mph, whereas a smart electric grid needs the 5G network to maintain precise timing of thousands of synchrophasors, 100 times faster than SCADA, to make the grid sufficiently resilient for distributed energy resources like wind and solar.
All these capabilities were designed into the 5G specification, which is the first cellular wireless standard to focus on a broad range of performance needs for industrial applications. 5G is able to deliver the same level of latency, bandwidth, reliability and security as cabled networks like Ethernet, without the cost and installation headaches of cabling. Because agility is premised on the ability to move quickly, 5G represents a leap ahead in building agile, resilient automated operations.
Other wireless standards such as Wi-Fi and purpose-built IoT wireless sensor technologies have specific roles to play in industrial applications. However, only private 5G has been designed to provide a full range of capabilities from narrowband IoT communications for sensors to high-speed, low-latency applications requiring super-precise timing or high-speed mobility. Unlike best-effort technologies, such as Wi-Fi, 5G offers completely predictable and reliable performance that you can use for industrial automation applications that cannot afford to fail.
What does resilience mean to you?
Digital transformation for many industries is the responsibility of operations technology (OT) engineers. OT is not in the habit of thinking about basic infrastructure like the company-wide communications networks, but rather the province of the IT department. The great advantage of 5G private networks is that they can be tuned precisely to each OT application and yet also provide company-wide support for multiple applications at the same time. The question is, what exactly does more resilient operations look like to you and how can 5G be tuned to match your needs?
There are several factors that will help you to answer this question. In which countries do you operate and what markets do you serve? Given the production methods available to you, what provides the greatest opportunities for automation and digitalization? And, of course, do you have the skillsets in your workforce that can adapt to these new ways of working and, if not, what kind of change management will you need to implement?
Resilience, as the supply chain issues of the last few years have shown, is also not isolated to how you operate day to day. You have to look at your supply chain, your warehouses, even whether people work remotely, in the office or in a hybrid arrangement. Pretty much everything is up for grabs these days. Nonetheless, there are some basics that are critical for achieving resilience: happy customers, ability to scale quickly and mitigating risks.
The happy customer
Getting new products to market faster is critical, especially when adapting to new market demands. Data mature businesses don't run on gut feel, they see market shifts in the data. Resilient businesses don't just collect the data, they operationalize the findings, innovating new products and getting them to market before the competition.
Scaling to meet the demand
Being first to market with a great product is only half the battle. Having created the demand, can you satisfy it? Automating repetitive tasks can help you to scale and helps solve issues of workforce shortages. But are your suppliers as ready as you are? Collect data on everything from the mine to the consumer's wallet. When it comes to anticipating market demand, build your supply chain in advance. Leverage your real-time data for clear operational visibility from end to end.
Mitigate risks
ESG might seem like a buzz word, but the core concept is controlling for risk. Reduce the risk posed by environmental degradation and rising costs by taking control of your destiny: reduce reliance on fossil fuels, reuse and recycle and travel less. Build stronger social bonds by developing your workforce, protecting them from hazards and using data and video monitoring to ensure their safety. Finally, govern your operations according to the laws of the land, audit your supply chain and secure every aspect of your operations from plant to cyber operations.
Look at any of these three areas closely and you will see the importance data plays in operating your business. Private wireless networks play a critical role in moving that data around, enabling it to be analyzed fast and driving automatic processes and better decision-making — all of which makes you more resilient. Here are some examples:
Quality control on the line: Wireless connections to tools like screwdrivers and impact wrenches enable centralized software to precisely control the torque of any tool on the line, even handheld tools, ensuring precise specifications are met consistently and can be changed instantly.
AGVs get nimble: Autonomous mobile robots (AMRs) are replacing the humble AGV, powered initially by on-board autonomous capabilities, but with more powerful private wireless networks, less expensive units will be driven from the edge cloud. Sophisticated traffic management and awareness of personnel wearing smart PPE will enable them to move faster and adjust on the fly to developing situations.
Digital twins: Having end-to-end real-time data enables businesses to create digital twins of their operations. AI and machine-learning constantly train on historical data to identify efficiencies, spot anomalies and safety issues and simulate operational changes before they're implemented.
Beyond AMRs and wireless screwdrivers, this kind of centralized operational software can also be used to wirelessly control and coordinate the operations of almost any autonomous or remotely controlled machine. Fed continuously by IoT sensor data, centralized software can monitor equipment, air quality, health metrics of workers and alert personnel to possible issues about everything from failing machinery to health and safety issues. Along with sending specifications like torque settings, it can also relay information through handheld terminals and heads-up AR displays to ensure worker efficiency and shorten training cycles.
From suppliers to retailers
A private 5G network can also be operated in hybrid mode using public 5G networks to extend your awareness, including global satellite networks. Keep distant R&D teams connected to the factory, finance and admin teams connected to the warehouse, and dealer liaisons connected to retailers, all with the most current data. Track the movement of goods whether on ship, rail or truck for complete supply chain visibility.
Workers within logistics operations can also be equipped with multi-modal wireless terminals that provide pick lists, optimum routes, as well as the ability to scan, identify and tag items as they are collected. Wireless controlled mobile technologies can be used by warehouse and logistics facilities: forklifts, robots, automated storage and retrieval systems. Wireless can also connect to automated picking systems, giving real-time visibility into inventories in the warehouse and at suppliers, and triggering automated purchasing based on that data.
The private wireless wave
Leading manufacturers, including Volkswagen, Nissan, and Toyota Production Engineering Corporation, are already using 5G and 5G-ready private wireless networks to accelerate their digital transformation in their factories as well as in their test tracks. Industries as diverse as mining, railways and ports are empowering their operations with 5G. They're joining companies across the world — all of them using 5G private wireless networks to digitally transform their operations for greater resilience, mitigating risks, achieving scalability and winning new customers.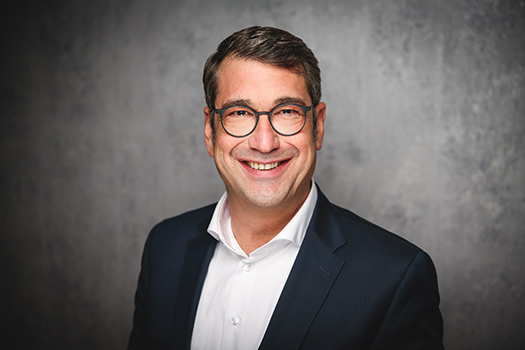 Stephan Miller