An abrupt digital push can shock organizations and their employees. Here's how change management can make for a seamless digital transition.
By Andries Feikema, Global Director at Royal DSM's Procurement Center of Excellence & Digitalization
Emerging technologies like AI, Blockchain and IoT have the potential to completely revolutionize the way procurement teams do business – helping them make more informed decisions in a fraction of the time. That's why so many teams are shifting their focus to digital: research suggests that by 2025, 20 percent of procurement employees will be data experts, and 70 percent of savings will be generated by data analytics.
The advantages to digitalization go beyond just cost savings; implementing new technology can give you access to better insights, fix broken downstream (requisition to pay) and upstream (source to contract) processes, eliminate activities that don't add value, create more fulfilling jobs, and promote more collaboration.
However, digitalization doesn't come without hurdles. Many leaders have been left frustrated by the amount of time and money spent on implementation, as well as the lack of integration among their employees and other stakeholders. On the other hand, those who fail to take their business digital altogether risk getting left behind by competitors who successfully implement technologies that can slash costs and increase efficiencies.
So, how do you integrate the technologies that your organization needs to keep pace with the market, while also ensuring it doesn't dramatically disrupt your day-to-day operations? Here are my step-by-step takeaways for procurement and manufacturing leaders:
Develop a strategy and prepare for transformational change.
Despite what many businesses think, digitization isn't just a matter of "setting and forgetting" a new technology: it will require a complete transformation of your organization. Failing to treat digitalization as such can leave you with a slew of incompatible and decentralized projects that can take your organization off course, or nowhere at all. That's why it's vital to take a step back and develop a change management plan: a systematic approach that outlines your specific goals and how you will achieve them.
The basis for a change management plan is your "digital vision." Consider your company's core values and goals. How do those fit into your digital strategy? For example, if sustainability is one of your values, you may want to implement technology that helps you identify green suppliers.
Then, it's time to outline the specific, actionable steps you will need to take to get to your vision. Consider creating a spreadsheet or using a project management tool – it will be comprehensive, as digitalization will require change from almost every department of your organization.
For example, if you're switching to a new cloud-based procurement platform, you will need to map out not only software implementation, but also receiving by-in and endorsement of the implementation from leadership, set-up a pilot implementation, holding design meetings, running tests, hosting employee training and hiring new employees – just to name a few. You will also need to spend time scenario planning for risks that this cloud-based system opens up, like cybersecurity concerns, and outline a prevention strategy.
Measure success and notable milestones.
Once you understand what you need to accomplish for a successful launch, you can begin to put these activities on timelines and set realistic benchmarks to evaluate their progress. It's important to not just establish goals (where you want your organization to be at the end of the road) but what specific milestones you need to be hitting along the way. Benchmarks should be tangible, measurable impacts that not only keep your organization on track, but also communicate ROI to leaders at your organization.
Examples of benchmarks could include: "within 3 months, 75% of our operations will be switched over to the new AI platform", or "within 6 months of implementing the new data analysis software, we will see 15% cost savings from new suppliers".
As part of the benchmarking process, you will also like to establish governance, or a strategic way to hold you and your team accountable. This will look different for every organization, but many choose to hold regular status updates with operational stakeholders (weekly/bi-weekly) and executive stakeholders (every 4-6 weeks) to monitor progress, resolve issues, celebrate wins and drive accountability.
Shift organizational culture.
Perhaps the most vital part of digital transformation is getting your employees on board. Indeed, at its core, organizational change can't happen without change at the individual level first.
A few practical tips: start by listening to your employees. Interviewing employees in different segments of your organization can help you get an understanding of their pain points, preferred communication channels and general thoughts around the new technology implementation. You can tailor your communication around the implementation to each segment of the organization – whether it's regular in-person meetings to celebrate milestones, or monthly newsletter that shows the measurable KPIs you have achieved.
With countless hours and dollars saved, digitalization can pay for itself. But going in without a strategic plan may leave your organization fragmented and your employees unhappy – causing even more headache than you started with. By developing a change management plan that keeps you on pace with your goals and communicates value to employees and organization leaders, your organization can enjoy all of the benefits digitalization has to offer.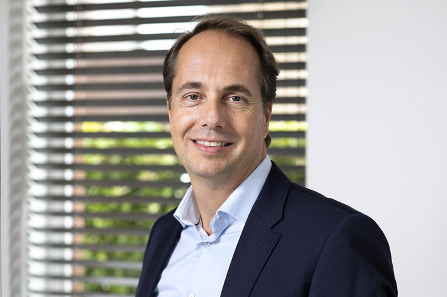 Andries Feikema
Andries Feikema is a Procurement and Supply Chain Management professional with over 25 years of global experience. Most recently, recognizing the importance of a strategic procurement capability in achieving business goals, Feikema led Dutch health, nutrition, and bioscience company Royal DSM N.V. (DSM) on a global procurement transformation. He will be speaking at the annual Digital Procurement World (DPW) Amsterdam on change management in procurement.
The post Organizations' Secret to a Seamless Digital Transition appeared first on Industry Today.