More than 10 million miles expected to be saved in 2022; Nearly 2 million saved recently in month alone as a result of vehicle load bundling.
By Trent Broberg, ACERTUS chief executive officer
Data science and technology are at the forefront of an automotive industry transformation, serving as critical elements to minimize supply chain delays and disruptions, create more efficiency and drive value. One key area where both are being used to benefit industry players is through the automation of freight bundling to reduce costs, deadheading and emissions.
Through advanced technology – using data insights and automation – automakers and dealerships are able to receive real-time updates when they bundle orders, ensuring they receive the information they need to act quickly when disruptions arise.
Saving mileage is absolutely critical when it comes to vehicle transport. The more mileage each journey requires, the more likely costs will increase and logistics will be inefficient. Recently, our data science advancement delivered value to both carriers and customers, resulting in two million miles saved in one month alone. Overall, we expect bundled transport orders are estimated to result in 10 million miles saved for carriers before the end of 2022 according to our chief digital officer.
As the benefits of automated load consolidation become clear, its impact across the broader automotive industry will only continue to grow. Greater adoption of this technology will result in a more resilient supply chain, improve load factor and reduce carbon emissions from the industry.
Increased resiliency to meet the next challenge
The global impact of the pandemic's effect on all industries is far reaching. For the auto industry in particular, it caused unexpected delays and exposed weaknesses across all aspects of the supply chain. Traditionally, the auto industry has been slower to adopt and embrace new technologies but shifting consumer demands and a global pandemic forced automotive players to move more quickly toward tech-based solutions and rethink how business was previously done.
Certainly, the industry could not have anticipated the numerous ripple effects it would face from an unprecedented global pandemic. As such, many automotive players did not have the right strategies, technologies or plans in place to properly weather the pandemic-related storm. Fortunately, well before 2020, many vehicle-logistics companies had been investing in new technologies and laying the early groundwork for new ways to operate and meet consumer demands.
Now, more companies than ever are leveraging smart logistics to expose supply chain weaknesses and to anticipate and prepare for potential disruptions. While vehicle logistics was once complicated, taking an intelligent approach can ensure more efficiency, value, resiliency and the ability to stay competitive, even amid a challenging industry and economic environment.
Cut and control costs
Recently, carrier profitability and consistency has been impacted by tight market conditions and record-high fuel prices. To circumvent these conditions and mitigate further challenges, automotive-logistics companies are using data insights to automate freight bundling and maintain business performance. Auto bundling freight paves the way for additional efficiency improvements, ensuring trucks are completely full, costs are reduced and the supply chain is optimized. As an example, nearly 20% of orders that were optimized through auto bundling in in one moth saving an average of 7.5% in transportation costs and then 9.73% saved the following month.
With the right technology in place, logistics can be scaled on customer demand. Similarly, this technology can deliver more precision to companies, eliminating unnecessary costs or services and ensuring logistics are tailored to fit the specific needs of their respective organizations.
Maximize freight loads
Decreasing deadheading, which is where a truck makes a trip without freight, is one of greatest challenges in logistics and a large factor for unprofitable moves. Moving an empty truck can be very costly for transporters. At the same time, finding quality freight to ensure trucks are full every leg of the trip can be challenging.
However, through algorithmic load bundling technology, carriers can maximize their load factor and improve profits by having fewer trucks sitting idle waiting for transport. This technology ensures efficiencies are created through economies of scale for less-than truckload orders for dealerships and automakers.  
The very nature of automotive logistics involves driving which leads to higher carbon emissions. Supply chain slowdowns and an inventory shortage are forcing carriers to make more frequent stops to collect vehicles along a given route, contributing even more to a carbon footprint as these stops add up. However, logistics companies are working to reduce their impact as much as possible by leveraging better technology and data to reduce stops and minimize overall miles traveled.
With improved technology now at the industry's fingertips, logistics can truly be optimized. Carriers and customers can scale more easily when needed, and companies can be more agile to pivot quickly and prevent downtime. Data can assist with identifying opportunities for vehicles to be bundled in a full truckload, adding increased value to the carrier and shipper, and helping minimize industry's carbon footprint.
As the automotive industry continues to increase its digitization, technology that automates and strategically bundles will be at the forefront. It's helping a wide range of players in the automotive space make better informed business decisions, become more efficiency-minded and focused on improving their impact on the world.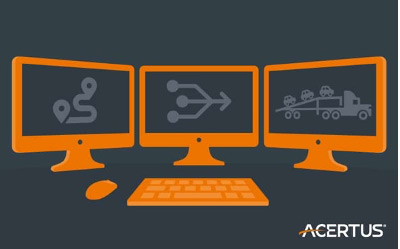 Through data science and technology industry players can benefit through the automation of freight bundling.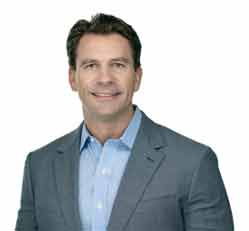 Trent Broberg
As the CEO of ACERTUS, Trent Broberg is hyper focused on expanding the company's possibilities and creating a new era of growth. He is dedicated to creating technology-enabled solutions for ACERTUS and the transportation industry at large. 
Drawing from more than 15 years of experience in the transportation realm, he uses his industry knowledge and leadership skills to carve out high levels of growth and develop profitability.