There has never been a more critical need for innovation in manufacturing and with the right digital tools, virtual working is the answer.
Wikifactory enables users to complete the product lifecycle online.
By Joel Tortolero, CEO of Wikifactory
Remote working has long existed and according to a KPMG report, the manufacturing industry was one of the first employers to shift to remote working in 2020, but it didn't take long before they saw more opportunities for their employees to use new technologies.
Innovation is key to solving some of the world's biggest challenges, both physical and mental, and social. By providing teams with the right tools and digital workflows to collaborate efficiently, the employees will have the freedom and ability to produce better products and solutions faster.
The digital product lifecycle
From the very start of the fabrication process, product designers need to upload CAD designs or create 3D files, then share them for review with colleagues or clients in real time. The final design files then need to be shared directly with local manufacturers for rapid prototyping or production costs and discussions need to be had between all stakeholders throughout the process. 
Many product designers, engineers, and manufacturers still use Google Docs and WeTransfer to share files and information, but it can be a lengthy, error-prone, and insecure process.
Solutions such as Wikifactory transform the manufacturing process with its single online platform that integrates all the stakeholders of the product development lifecycle, helping them to build physical products in an innovative and agile way. 
The platform enables users to design and edit from anywhere in the world, facilitates discussions between stakeholders and offers the ability to get online quotes for rapid  prototyping or production from a wide range of local manufacturers, all within a Quality Assured Manufacturing Network – ensuring the manufacturability of the product at a high quality. 
This marketplace is a game changer for supply chain companies. Connecting designers, engineers, and manufacturers remove many of the issues faced throughout the manufacturing process; this saves time and reduces costs, as well as helps to create better quality, more functional, and innovative products with the right materials through CNC machining, 3D printing, custom sheet metal or other personalized services. This real-time online collaboration is more resilient and quicker than traditional manufacturing methods, but also better for the environment and has the potential to ease supply chain difficulties significantly.
Virtually bridging the skills gap
The UK government predicts 186,000 skilled engineers are needed annually until 2024 to plug the skills gap in the manufacturing sector, and this is echoed globally. However, being able to interview and then work remotely enables businesses to widen the talent pool, and companies that are technically savvy are able to attract the most talented and skilled people from all over the world.
Wikifactory is digitizing the global supply chain so that anyone, anywhere can make anything with just a laptop and an internet connection. Put simply, the goal is to create the Internet of Production (IoP), to facilitate the collaboration between both remote and location-based employees, for optimum business outcomes.
The Internet of Production is an emerging concept of a distributed, interoperable, open standards-based system, linking together product definitions, software services, and manufacturing-as-a-service (MaaS). By giving everyone the tools to design, iterate, and rapidly prototype their ideas, we can attract a new wave of diverse and unique engineers into the sector. 
The future is digital
Data from Make UK shows that the manufacturing sector in the UK is embracing digital transformation more than ever, with four out of five manufacturing firms now planning to boost digital investment over the next two years. 
This digital shift will contribute to innovative products emerging over the next few years that serve us all better, and solve problems in new ways.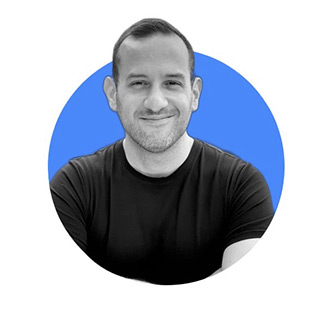 Joel Tortolero
Joel Tortolero is an industry leader in technology, software, fintech, and telecoms with successes spanning from highly dynamic start-ups to blue-chip companies. Currently CEO of Wikifactory, an online platform for collaborative product development and manufacturing. Joel has a demonstrable history of empowering long-term strategy through experience-based planning and innovative execution. With vast experience in instilling confidence, driving proactive behaviors, and identifying growth opportunities, he has led company expansion abroad in EMEA, APAC, and the USA.