Businesses can reduce issues caused by supply chain disruptions from the pandemic by increasing visibility and improving communications.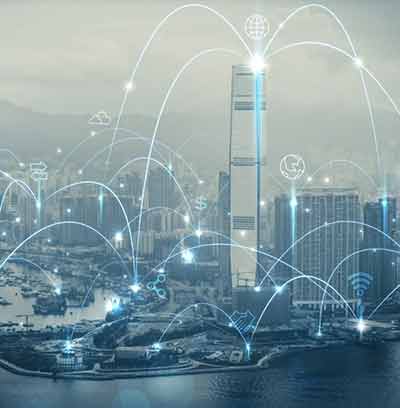 In today's business landscape, it's important to find solutions that focus on supply chain integration, connectivity and collaboration.
Photo Credit: Visionet Systems
By: Rauf Ahmed, VP of Supply Chain Solutions, Visionet Systems
Supply chains have seen a handful of challenges arise in the past two years, stemming from the global pandemic, workforce shortages, natural disasters, and geopolitical tensions. Businesses are constantly having to find new ways to adapt to supply chain issues, oftentimes on a daily basis.
According to a report from the National Center for Supply Chain Automation, there are an estimated 11.1 million supply chain-related jobs. The retail and manufacturing industries make up more than a quarter of those jobs and have been two of the sectors hit hardest by supply chain disruptions, according to a U.S. Census Bureau survey.
With supply chain issues continuing to persist, the need for improved integration, connectivity, and partner collaboration is continuing to grow increasingly apparent. With an effective supply chain process, businesses can successfully adapt to changing global market conditions.
Prioritizing the Supply Chain: Building Visibility Beyond Just Inventory
Prior to the pandemic, businesses did not prioritize supply chains the same way they do now. According to McKinsey's pre-pandemic study, only 2% of companies reported having a focus on their supply chains as part of their digital strategy, and 2020 certainly changed all that. Businesses kept inventory and labor to a minimum as supply chains were more about cost savings and efficiencies.
Now, supply chains look much different due to the global disruptions that have caused extensive changes to the retail and manufacturing industries. One of the main issues that continues to affect supply chains today is shortages when it comes to products and people, such as warehouse workers and truck drivers. Product shortages will be an ongoing issue for manufacturers as they struggle to meet demand, driving up costs, especially for retailers who currently lack visibility and resiliency in their supply chain.
Businesses with traditional business models need to pivot and prioritize their supply chains in order to navigate the ever-changing workforce impacted by the pandemic. This year's annual State of Fashion report by The Business of Fashion and McKinsey & Company notes that online business models were a standout success story of the pandemic. To better serve customers and build visibility across the organization, businesses may need to implement permanent changes to how they build and maintain their supply chains.
Digital Transformation: Utilizing Technology to Improve Supply Chain Integration and Partner Collaboration
As there are a number of challenges arising—sometimes daily—with supply chains, businesses need to evaluate their current processes, platforms and partners to effectively tackle issues. Organizations have started to address these challenges head on and are investing in better business agility and resilience tools/platforms in order to gain an advantage in both the short and long term.
To improve supply chain integration through technology, businesses can implement the following action items into their overarching business goals:
Sustainable, digital-led growth: Businesses should strive to incorporate sustainability into their supply chain processes where they are able to. By integrating technology into their supply chains, businesses can remove several unsustainable practices, and in turn, cut out unnecessary costs in the process.Rapid digital transformation: Businesses need to understand that supply chain disruptions will always occur—pandemic or not—just in different ways, forms, and times. In order to move forward, they must look toward rapid digital transformation in the form of new technologies and platforms that will help them run their business more efficiently.Unified, end-to-end solutions: Businesses need to build and implement a unified core platform that can help them connect operations, channels, customers, industry standards, advanced analytics, and a partner ecosystem​. This seamless integration will provide a comprehensive look at the business, providing valuable insight into which areas might need improvement and when.
Partner collaboration is another challenge businesses face as a result of the global pandemic. Businesses must be ready to improve their supply chain partnerships at all costs, even if that means simplifying cumbersome communication processes and going directly to the source. Businesses can utilize the following tips to improve partner collaboration through technology:
Understand the partner's ultimate goal.Identify the partner's problems and provide them with business-centric solutions.Use technology to solve complex problems.Enable partners to sustain growth through the adaptation of newer technologies.
Automation, interconnectivity and visibility are a must-have to meet the evolving needs of the industry. As the supply chain evolves and new trends emerge, next-generation connectivity solutions, such as HauteLogic, will reimagine real-time customer demand monitoring and inventory management across the global supply chain.
By increasing visibility and improving communications through technology, businesses will reduce the likelihood of issues caused by disruptions. Building a resilient supply chain model that can adapt to changing global market conditions is no small feat, and organizations that are careful in their selection of process improvement tools will reap benefits for years to come.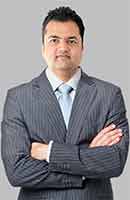 Rauf Ahmed
Rauf Ahmed is the vice president of supply chain solutions at Visionet, a full-service IT product, consulting and services company serving global brands.
www.hautelogic.com
The post Improving Supply Chains Through Technology appeared first on Industry Today.