Manufacturing is embracing the age of Industry 4.0, but an increase in cyber-attacks can leave rapidly-growing organizations vulnerable.
By Joshua Skeens, Chief Operating Officer at Logically
As manufacturing welcomes the age of Industry 4.0, many enterprises are rapidly adopting emerging technologies that make operations more automated than ever before. But while these new advancements can make manufacturing more efficient, as the industry becomes more connected, it also becomes more vulnerable to cyber attacks.
According to the 2022 IBM X-Force Intelligence Index, manufacturing suffered the most cyber-attacks of any industry in 2021, outpacing the financial and insurance sectors for the first time in five years. Prioritizing cyber security as Industry 4.0 continues to rise to the fore is essential – but how does that tie into ensuring production remains efficient and organizations in the manufacturing space continue to grow and scale?
What's at Stake:
It may seem a bit dramatic to insinuate that security breaches could mean a difference between a company's success and failure. Still, history shows that is far from an inaccurate statement: 60 percent of companies that suffer a cyber attack will close within six months of that event.
Additionally, manufacturing is a primary target for corporate espionage because attackers want the intellectual property upon which businesses are built. If the business operates in a regulated sector, they will also face potential fines if that intellectual property – or other private data – is leaked.
Why? Many businesses fail to comprehend that any organization hit by a cyber attack becomes a crime scene. Aside from the work done to mitigate or stop the attack's fallout, there's not much else that can be done until after legal counsel and cyber insurance agencies are brought into the loop. Only then can normal business operations resume and remediation efforts begin. And if that doesn't sound like too heavy of a lift, think again; the average number of days to recover from a ransomware attack is currently 20 days.
Think of it this way: imagine being unable to access your email, take customer transactions, or build your widget for a day. Challenging, right? Multiply that by 20, consider lost revenue and reputation, and you'll quickly understand why some companies don't withstand that kind of crippling attack. Even if your organization is lucky enough to resume business-as-usual after a cyber attack, the brand or reputation may be too damaged to recover – which can be equally damaging to revenue.
Maintain a Security-First Mindset:
Thankfully, there's much that can be done to prevent cyber attacks from happening in the first place – and it all starts with your mindset. Technology is often built to solve a problem or serve a purpose first, and the security of that technology often comes as an afterthought. Yet, while many of those new technologies will undoubtedly improve those businesses' efficiency, they also add new complexity to corresponding security needs and concerns.
That's why businesses need to develop a security-first mentality. When you are considering implementing new technologies or taking your operations digital, security should be an integral part of that initial conversation – right alongside other considerations like cost of implementation and return on investment. If you're not yet ready to handle the risks associated with a new technology, it may not be the right time to move forward.
Tools to Prepare and Protect Your Organization:
Once you've made the decision to move ahead with new tech, it's time to develop a security implementation plan. Your organization should be prepared to answer questions like: what safeguard tools do we need to put in place? How would we respond to a data breach?
Security plans provide a roadmap of which security measures are in place across your organization, how they are implemented and maintained, and what purpose they will serve in the event of an attack.
Essentials for businesses today include basics like multi-factor authentication and email security, as well as measures you may not have heard of before, like next-generation firewalls, network segmentation, and patch/vulnerability management. Additionally, ensure your organization consistently updates and trains employees on security awareness. Human error can account for cyber-attacks and, while human error is inevitable, training can ensure it's less of a risk.
If your organization isn't equipped to implement these security measures on your own, you may consider outsourcing cybersecurity and other IT needs to a managed service provider (MSP) who has expertise in these areas.
It's an incredibly exciting time for the manufacturing industry as technology helps expand what is possible. With that in mind, now is the time for organizations to consider how they will protect their data, employees and stakeholders. Of course, while no solution can prevent all risks, implementing a sound security management plan can be a great first step to helping your organization reach its full potential.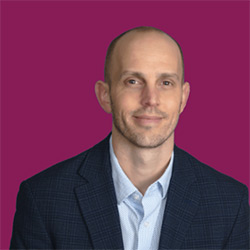 Joshua Skeens
Joshua Skeens is the Chief Operating Officer at Logically. Joshua is responsible for leading the Managed Services, Professional Services, Project Management Office and Cerdant, Logically's dedicated Security Business Unit. Joshua joined the Logically team through the acquisition of Cerdant, Inc where he had previously served as the COO and CTO.
https://www.logically.com/
The post How to Keep Your Organization Safe From Cyber Attacks appeared first on Industry Today.