OEMs can leverage alternative financing options that allow the manufacturer to acquire needed inventory without sacrificing working capital.
By Dennis Menefee, President and CEO, Partstat
OEMs are in an inventory crisis, as reflected in the five major pain points identified by supply chain and manufacturing consulting firm Seraph: incorrect capacity planning (often caused by a miscalculation in Overall Equipment Effectiveness), labor shortages, supplier changes, natural disasters that hinder production, and inventory delays.
The inflation rate has risen as high as 9.1% in 2022, and 69% of manufacturers agree that inflation is likely to remain high leading into 2023. The Federal Reserve is trying to regain control of current and future inflation trends but, in the interim, the market is still experiencing significant interest rate hikes – with more promised by the end of the year.
In the short term at least, both inflation itself and the Federal Reserve's actions to mitigate it will hit global supply chains hard. As borrowing funds becomes more costly with each hike, manufacturers will find it increasingly difficult to maintain standard operating procedures. Critical inventory may become out of financial reach using the traditional "just in time" approach, but there are relief options in place for manufacturers willing to explore nuanced inventory ownership solutions.
Current State of the Electronics Manufacturing Industry
According to recent data from SEMI, an industry association representing the global electronics product design and manufacturing supply chain, global sales of semiconductor manufacturing equipment surged 44% to an all-time record of $102.6 billion from $71.2 billion in 2020. Given the escalating demand for new technologies in nearly every market sector from manufacturing to consumer electronics, these figures are not surprising. However, it is worth noting that historically, investments into such technologies typically take time to fully implement, often years.
Taken together, these trends all indicate that electronics and semiconductor manufacturing plants will continue to expand, innovate, and embrace the new technologies available in the marketplace for many years to come. Inherently, this environment will favor the largest manufacturers, who can afford such investments. Small to mid-size manufacturers, however, may have to consider alternative solutions in order to maintain pace — or risk being overtaken. Third-party partners, for example, are ideal for adding innovations to any manufacturing supply chain, such as last time buy and storage strategies, without the need for upfront capital investment.
Strategically Commit to a Specific Volume of Inventory
The estimated value for out-of-stock items in 2020 totaled $1.14 trillion – a notable contrast to the $626 billion of overstock items, meaning out-of-stock items were double the value. In fact, 34% of businesses have delayed shipment or delivery due to selling a product that wasn't in stock.
Given these factors, it's no surprise that many OEMs are facing challenges to obtaining deliveries of needed components; this is most commonly seen among high mix, low volume companies. One way for OEMs to manage costs and forge a stronger relationship with chip manufacturers is to make a financial commitment to the supplier over a specified period of time for a specific volume of inventory. This strategy gives customers a chance to obtain more favorable balance sheet treatment and significantly reduces risks typically associated with financing inventory.
Exploring Inventory Ownership Options
Another part of the solution to meeting these inventory challenges is seeking out alternative financing options that will allow the manufacturer to acquire the needed inventory while still retaining as much on-hand capital as possible. Industry leaders must identify an inventory solution provider that is able to purchase, store, manage, and fulfill critical inventory. Companies can leverage these solutions to acquire buffer stock, end-of-life last-time buys, or even standard inventory orders as a hedge against long factory lead times.
Evidenced by similar inventory challenges in previous years, when there's a disruption or technology change (such as the introduction of surface mount technologies in the early 90s), OEMs tend to double- and triple-order from multiple suppliers.This approach aims to get deliveries; then, once the OEM receives the inventory, they cancel the other supplier orders, which creates issues, including potentially an abundance of inventory in the marketplace. OEMs that leverage inventory ownership options are protected from inventory allocation issues, market disruptions, long factory lead times, and costly redesigns.
Organizations wishing to mitigate inflation risks should carefully consider leveraging alternative financing options so that they may reinvest their capital into projects and talent that will elevate the profitability and productivity of their company. Given all of the issues faced by OEMs, careful consideration of Inventory Ownership Solutions is a prudent step toward ensuring business continuity over the long term.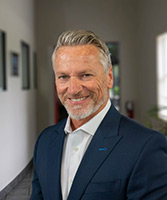 Dennis Menefee
Dennis Menefee has been the co-founder, President & CEO of Partstat, an inventory ownership solution provider, since 1991.
Partstat, an inventory ownership solution provider, enables companies to buy and secure inventory (up to 10+ years) to support their business
www.partstat.com
The post How OEMs Can Mitigate Inflation Risks appeared first on Industry Today.