Supply chain NFTs – what value can they bring to the manufacturing industry?
By: Kevin Bailey, CEO, Design 1st
NFTs are unique digital assets residing on a blockchain or a transparent immutable ledger, that allow you to prove the authenticity and ownership of unique assets including art, music, digital items and many others. NFTs are also revolutionizing the supply chain industry worldwide. Beyond mass online retailers like Amazon, luxury goods companies like Prada and Cartier are now using unique NFTs to trace their high-value products end-to-end on their supply chain. Manufacturers and product designers are using NFTs to track physical materials, components, and products, adding a powerful layer of security to their global supply chain.
Why the Supply Chain is incorporating NFTs
Today, with vagaries in demand, material and labor shortages, high lead times, and lower margins, supply chain managers are facing more challenges than before. One of the toughest is the opportunity for fraudulent companies to flood the market with counterfeit components, parts and products. Supply chain crises can cut companies off from their trusted suppliers and force them to look for alternatives. When manufacturers have to find substitute vendors and suppliers in a crunch, it provides the perfect opportunity for the proliferation of counterfeit products. Heavy losses are suffered by businesses producing high-priced luxury goods, susceptible to counterfeiting and even theft.
The earliest application of NFTs on the supply chain has actually been in the tracking and authentication of high-value goods. When customers purchase high-value goods, the item is linked to a unique NFT that can reveal comprehensive information about the product that can be individually authenticated. Through this process, NFTs can be used to track a product's journey across every stage of custody on the supply chain. As there are never two identical NFTs, they cannot be copied, an invaluable advantage for supply chain integrity. This allows supply chain managers to bypass miscommunication, human error and fraudulent practices. With greater visibility and transparency being the goal of supply chain management today, NFT technology revolutionizes the control and trust that manufacturers, distributors and customers can have on a product throughout its supply chain journey, making the difference between receiving a genuine product and a counterfeit one.
How NFT technology works on physical assets
NFTs deploy NFC (Near Field Communication) tag chips to provide data and updates to the blockchain continuously. The NFC chips can be as tiny as 5mm in diameter and they pack in a small storage memory, a radio chip, and an antenna. They do not require power, and an NFC reader (like a smartphone) can power the transfer of embedded data from the tag when it is in close proximity. An NFC tag chip can be added to most physical supply chain assets securely incorporating tamper evidence features. The tags can be scanned at various points to continuously update the NFT asset data and identify its location. This data is sent to a blockchain ledger, where it is recorded, protected, and can be shared securely between stakeholders.
The next big thing in supply chain security
Almost every industry can benefit from using NFTs to track components. This data can be collected with NFC readers embedded in automated handling equipment. This will be useful to anticipate delays, mitigate disruption and get a transparent view of other aspects critical for product development and distribution. NFTs can eliminate the risk of product counterfeits and protect businesses from heavy losses. By eliminating the risk of product counterfeits, businesses can develop new relationships with suppliers outside their established network when the situation demands it. NFTs are also invaluable when used on products that contain batteries. Accurate information on battery expiration and shelf life can prevent customers from receiving new products with battery issues. Likewise, the use of NFTs on items such as food or medicine which have expiration dates can help ensure consumer safety.
The use of NFTs in the supply chain is not without its drawbacks. Tagging physical products with NFC tags can cost as much as 0.25 cents per item. Then, there are overhead costs for the capability to constantly read and update NFT data. As NFTs reside on the blockchain, it drains massive amounts of power and energy to create the blocks, which can be prohibitive in a world focused on minimizing energy use. In addition, the size of the NFT tags (5mm in diameter), though small, may not be small enough to individually track the smallest components and parts.
Almost any business can begin to leverage NFTs to protect its supply chain. By eliminating many of the major risks that disrupt and threaten the global supply chain network, NFTs unique digital fingerprints are instrumental in establishing a new standard for security and transparency in the supply chain.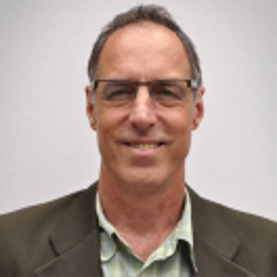 Kevin Bailey
A passionate product designer and business executive, Kevin Bailey helps guide CEO's, start ups, and established companies through the maze of product development to a successful, manufacturable physical product fast.
After spending over 35 years in design, Kevin is an expert at assessing risk and opportunity when making the hundreds of decisions required to move a vision into a physical product the users will love.
Since the late 1980's Kevin has been on the ground floor of global hardware product  innovation, cutting his teeth with Bell Research Lab before moving to Nortel Networks where  he worked on the first smartphone development.
After founding Design 1st in 1996, Kevin has emerged as one of the most experienced in  Canada at stickhandling product development from concept to design, engineering,  manufacturing, and go-to-market strategies.
As CEO and President of Design 1st, clients and staff rely on Kevin's strategic vision to guide funding, market entry and the full suite of development decisions. The company's results with new product development speaks for itself.
More than 1,000 entrepreneurs, start-ups, and global corporations—such as Ericsson,  Motorola, Acer, Stanley Tools, and Christie Digital—have brought product ideas to life under  Kevin's guidance. Kevin is a Professional Engineer, Angel and VC Investor and one of Canada's leading experts at  bringing new hardware products to market.
The post How Manufacturers Use NFTs to Secure the Supply Chain appeared first on Industry Today.