With labor issues and productivity as priority, manufacturers can utilize wearable technology to boost efficiency and keep workers happy.
It's that time of year again. Sure, summer might make life feel slow outside. But inside, our businesses are moving quickly as many decisions must be made — including budgets being planned and finalized, plus, trade show season is in full swing. It's also that time when operations and technology leaders start exploring what new technologies should be implemented for the next 12 months.
This year, perhaps more than before, leaders must take into consideration technology that enables increased productivity and safety concerns of frontline workers, all while taking into account the cost sensitivity that comes with our uneasy global economics.
Leaders have additional business needs to balance: As we continue to move toward more automation, we're far from "lights-out" manufacturing. Human workers will very much have a hand in our operations, especially when sustaining continuity and quality control as production and fulfillment demands continue to increase.
For these reasons and more, it's important that leaders ask the right questions when evaluating their technology. Here are three key questions to consider:
What do manufacturing workers need to be more effective in their jobs right now?What can be done to create more efficient workflows?Are there ways to reduce the risk of mistakes or wrong decisions across the operations in which humans are still primarily responsible for executing?
How to Know if You Should Include Rugged Tablets in Your Business Operations Strategy
Rugged tablets are an excellent way to efficiently and effectively see what's happening in real time across all business processes. But before investing in this technology, it's important to consider which workers, as well as which workflows, could benefit from the mobility and capabilities of this durable smart device. Here, we've identified six parts of the manufacturing process where rugged tablets can optimize operations.
Incoming Goods: First, let's look at the way our goods come in. Tracking items with an old-fashioned pen and paper, can often lead to production bottlenecks, manufacturing downtime and accounting inaccuracies. However, if receiving teams are armed with rugged tablets able to scan and log inbound items, you can quickly track the status of incoming goods and easily get them off to their next destination. Additionally, this system allows you to pinpoint and plan for late deliveries, especially those that are chronically late, while digital verification adds a layer of security.Manufacturing and Assembly: As manufacturing becomes more automated, human-machine interfaces are becoming increasingly important. Rugged tablets allow workers at opposite ends of a facility to visualize and manage the operational process in real time, and quickly troubleshoot any pain points. Just remember, as your workflows become more automated, you'll need the fastest, most reliable wireless connectivity you can find to ensure consistent communication between devices.Maintenance: With so many moving parts, workers have countless items to keep an eye on. With rugged tablets, you can quickly pull records identifying which operational assets require maintenance. Plus, digitally tracking the performance of your equipment allows for a higher level of quality control.Quality Inspection: Operations are often complex, so it's vital to visualize what's happening, and more importantly, understand why. With rugged tablets, employees can gain insights into errors, particularly repetitive errors, and see whether an employee or piece of equipment might be the source of an ongoing issue. Plus, it makes it easy to photograph and document any faulty equipment and follow up on quality inspections.Packaging: We all know the potential consequences of mislabeling or logging finished goods incorrectly — from decreased customer satisfaction to compliance with certain legal requirements. While a fixed industrial scanner or similar machine makes for an easy solution, if employees need to be more mobile, a rugged tablet could be the better option. Additionally, using tablets during the packaging processes supplies outside stakeholders with real-time information about on-site and shipped goods, so they can plan for what's needed and replenish supplies in a timely way.Outgoing Goods: Orchestrating outgoing goods is just as intricate as tracking those that are incoming. Potential pitfalls range from delivery deadlines and yard congestion, to packages and pallets being left at the wrong location. Again, rugged tablets offer many advantages: Tablets can be used by a range of employees — from forklift operators to those working on foot — allowing staff to scan items, reconcile orders, verify accuracy and get deliveries en route. Plus, a tablet's wireless technology allows workers to stay connected to the production process, even when they're outside your business walls.
To sum up, depending on your business needs and goals, rugged tablets could be an ideal option for designing a more productive and efficient manufacturing process that can save time and space, while minimizing the risk of lost items.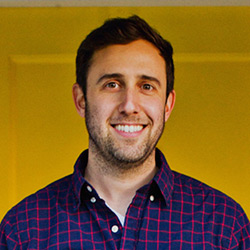 About the Author:
Gabe Grifoni is founder and CEO of Rufus Labs, developer of a connected operator platform for warehouse and industrial environments, comprised of workforce analytics software and rugged wearable technology. Gabe's early days in logistics were spent working in his grandfathers' hardware store, unloading, and restocking inventory. He attended Lehigh University with a dual concentration in Marketing and Computer Engineering.
Contact:
www.getrufus.com