Manufacturers can enhance plant performance and quality by empowering employees with wearable technologies backed by digital solutions.
By Peter Verstraeten
Until recently, employees at SANY America's Peachtree City, Georgia facility relied on a long, step-by-step system of retrieving, printing, filling out, and submitting a long series of paper forms as they inspected their excavators. The process entailed travel and tedium: walking back and forth across the floor with paperwork, filling out forms and entering data by hand, painstakingly copying photos and diagrams one-by-one, and manually updating charts.
Construction, port, and material-handling industries depend on the $8 billion global equipment manufacturer's heavy machinery as their go-to. But layers of handwritten paperwork and manual tasks were undermining inspections and risking inconsistent quality control in the excavator production line. Old filing errors and gaps in prior reporting would carry forward, too, glitching up the system.
In heavy-equipment manufacturing, SANY America has innovated remarkably in recent years. Its equipment is on the cutting edge of industrial and construction engineering. But antiquated processes on the floor and plant office were still costing them time. Every single task and the time each required was adding or detracting from a successful outcome. Workers, furthermore, were under tremendous pressure to be fast, efficient, and accurate.
Leveling up to hands-free and connective digital solutions
Facing these rising demands, SANY America focused on making its inspection process as efficient as possible. It undertook a digitization initiative that included a robust digital instruction and inspection execution platform, feature-rich data and reporting functions, and state-of-the-art devices for employees. Equipped just with Google Glass and smart phones, employees now work hands-free, recording results, and downloading everything from pictures and videos to comments in an instant and generating follow up actions to their team members.
Documentation and communication are integrated right into the process. Inspection reports are generated, compiled, and filed automatically. Custom dashboards can dive into the exact information needed, streamlining performance data and records retrievals. Nothing falls between the cracks, and everything lives within the platform.
Hands-free and wearable technology has been a powerful solution for SANY America. They estimate that inspections were 70 percent faster while quality performance saw significant improvement.
Quality inspectors can have up-to-date inspection procedures at their immediate disposal – digitally. There is no need for pens and papers.
Empower, not replace
SANY America's experience shows how hands-free is also a tremendous opportunity for other manufacturing companies to finally leave behind the industry's reliance on clunky, legacy record-keeping systems and paper-based reporting methods that slow down employees. It entails harnessing the high-quality, streamlined processes enabled by innovative technologies.
When manufacturers provide their employees with wearable technologies powered by digital software, there is a huge jump in performance as well as quality. These modernizing solutions don't replace workers, they empower them. And as overall platforms, they connect all the dots — from operations to communications to reporting — and constantly discover ways to improve that managers might otherwise miss.
Enterprises that shift to holistic connected worker platforms (CWs), for instance, see results across the board, including 100 percent compliance and traceability, 50 percent time-savings in changeovers due to stand work guidance, 30-percent faster onboarding of new workers, 15 percent less administrative costs and 10 percent less rework and waste.
Knowledge vacuums
There's another factor at play as well: knowledge. Like nearly every industry, manufacturing is experiencing an outflow of institutional and practical know-how due to the Gray Wave of retirements and the Great Resignation. The retirements create a shortfall when it comes to team members who traditionally make workers' lives easier — by removing the guesswork they would otherwise need to do.
Manufacturing employers have seen a higher-than-normal quit rate recently. In late 2020, 64 percent of manufacturing workers who left their jobs did so voluntarily, IndustryWeek reported. By November 2021, that number had risen to 70 percent. That's a lot of tribal knowledge heading out the door, creating a potential vacuum. Digital work instructions and the use of smart wearables — coupled with larger systems utilizing AI and machine learning — can help close the intangible gaps in performance and institutional knowledge with a data-driven approach and continuous learning from the manufacturing operations where it is deployed.
Daylighting every phase
As well as overcoming the paper chase, this hands-free system has eliminated the functional silos between different phases of the inspection process. Daylighting every phase has enabled critical full transparency on quality issues and focused effective corrective and preventive action (CAPA) management. The quality performance of SANY America's assembly and paint teams quickly improved due to refined inspections, detailed documentation, solid communication, and clear follow-up.
It's a common misconception that smart manufacturing relies less on human capital and more on machines. On the contrary, smart manufacturing is often focused on people — and how to solve their needs, freeing them of minutiae, time-consuming tasks, and disconnected systems so they can thrive in their roles. It's moving industry into an information-intensive, interconnected environment — where AI learns from an ever-generating stream of data to discover continuous operational and process improvements.
As more enterprises evolve into what McKinsey calls Industry 4.0, heavy manufacturers which commit to a digital and hands-free platform will see the benefits as they become the frontrunners of the global pack.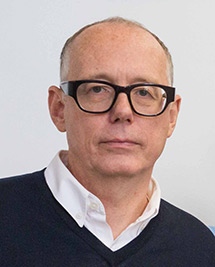 Peter Verstraeten
Peter Verstraeten is CEO Proceedix, a SymphonyAI Industrial Solution.