Logistics and supply-chain management is a complex network of processes that must all function in concert. Automation will offer advantages.
Robotic arm for packing with producing and maintaining logistics systems3d rendering.
Technological advances are improving processes through a myriad of industrial sectors. The logistics industry may be among those seeing the fastest improvements and promise through automation.
Why the Logistics Industry is Automating
The short answer to the question of why the logistics industry is automating is because it must. The massive increase in online shopping is driving demand and raising expectations for rapid delivery. During the past decade, online purchases have grown by 15 percent per year. That exponential growth can expect to continue throughout the 2020s.
As e-commerce demands rise, trucking and logistics companies strive to meet performance demands through automation.
Another challenge automation could solve is the shortage of workers. Fewer truck drivers and warehouse workers would be needed after autonomous vehicles and warehouse automation technology get implemented.
Ways Automation Is Changing Logistics
Trucking and logistics companies that embrace technology and automation will save time and overhead costs. Automation methods in logistics include:
B2B2C
This theory of "business to business to consumers" is fueled by automation each step of the way. Customers place orders through e-commerce to businesses with logistics companies notified of pick-up and delivery.
Logistics companies are the link between manufacturers and the consumers of their products. Automation links the three entities – from automated orders from consumers to data management to warehouse automation – for greater efficiency and faster, more accurate service and delivery.
Data Capture Software
A flurry of documents follows each step of the supply chain. Data capture software digitizes and does the data entry for more quickly and accurately.
Cloud-based data management software adds to the efficiency of logistics companies and speeds billing and invoicing, as well as logistics management along the supply chain.
Inventory Control Systems
An inventory control system handles purchasing and receiving, shipping, tracking, and reordering, simplifying inventory management. Inventory control systems work around the clock and never take a holiday.
These systems reduce wasted time and space, track and report pickups and deliveries, and track stock in the warehouse. Lean supply chain management is even leaner with inventory control automation.
Automated Scheduling
Few logistics companies still use pen and paper for scheduling loads. Scheduled automation provides dispatchers and truckers with the same information and links companies with their vehicles throughout the logistics process.
Automated scheduling is more efficient and leads to fewer deadhead miles when truckers drive empty trucks back to their destination hubs.
Fleet Management
Managing a fleet of trucks, their maintenance, documentation, and more are ripe for automation for greater efficiency. Parts, tires, and fuel deliveries to keep them serviced are part of the automation process, as are documentation and compliance with federal trucking regulations.
Finding Efficiencies
Freight movement accounts for about $800 billion annually in the U.S., so finding the best uses of time and resources is valuable to logistics companies and the businesses they serve. Efficiencies in the shipment of goods also result in fewer carbon emissions. About 35 percent of trucks travel empty in the U.S., but data and automation could change that.
Some of the logistics technology companies even provide free load boards and help route trucks to make the most out of every mile on the road. Thousands of drivers finding ways around deadheading can have an enormous environmental and financial impact.
Predictive Analytics
The study of data can help logistics companies see patterns and trends. Predictive analytics use complex mathematical algorithms to analyze logistics data and produce forecasts for demand, pricing, inventory levels, and shipping frequency to maximize profitability.
Logistics companies can extrapolate behaviors and needs, adjusting their staffing to meet them. Predictive data is essential during peak demand times such as the holiday season.
Warehouse Automation
The loading and unloading of goods used to require loads of manhours, but not with warehouse automation technologies. Automated guided vehicles can move cases and pallets, and forklifts are getting designed for autonomous use, as well as manual.
Amazon's Kiva robots can move shelves of products to picking stations for shipping to e-commerce customers. Conveyor belts can also move products throughout a warehouse to awaiting trucks. This technology can cost logistics companies millions of dollars, but they will pay off in lower overhead costs and faster shipping speeds.
AI-Powered Trucks
The day is getting close when long-haul trucking will get done by fleets of self-driving trucks. Companies such as Tesla, Daimler, and Aurora, some key players in automation, artificial intelligence, and logistics, are working on autonomous trucking technologies.
Uber Freight's model has human drivers taking goods from warehouses to the highway and from the destination warehouse to consumers, with highway miles to and from hubs handled by autonomous trucks.
While it may be disconcerting to think about sharing the highway with self-driving trucks, the technology promises an increase in safety, economy, and productivity, since self-driving trucks don't require rest like human drivers.
Will Logistics Automation Cost Jobs?
Automation in the logistics industry will replace some of the most monotonous and physically demanding jobs, but there will still be logistics positions for humans. The U.S. Bureau of Labor Statistics reports that about 3 percent of the U.S. workforce works in warehouses. Not all jobs will be redundant after automation, as collaboration with and maintenance of machines will be required.
The most likely outcome will be upheaval at first, with workers shifting to jobs that require greater technological skills.
The Bottom Line
Logistics automation isn't science fiction. Automation is already at work in the trucking and logistics industry and is likely to increase exponentially during the next decade, making rapid e-commerce deliveries possible.
Automation in the supply chain is now starting with e-commerce orders and automated re-stocking. Manufacturers can relay their needs to logistics companies to ship products where they need to go, and logistics companies have the technology to automate tasks from back-breaking warehouse work to scheduling and fleet management.
Logistics companies may see changes in their workforce needs, but the long-term result of logistics automation will be greater efficiency, accuracy, and safety.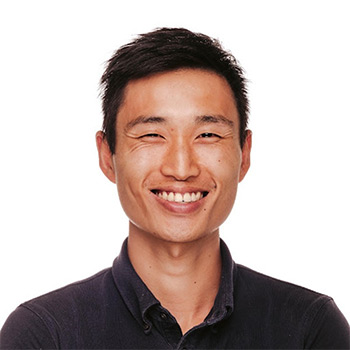 Joshua Loong
About the Author:
Joshua Loong is building machine learning products on top of the messy world of logistics data. He brings extensive experience creating data products in industries ranging from ecommerce to non-profits to politics and public policy.
He loves to solve problems through a systems perspective, and is always trying to better understand the intersection of business, software, and data science. He's passionate about using data in ways that leave tangible, positive impacts on users and the world.