Business alliance agreement for the development, manufacture, and sale of EPUMENT® material for machine beds and components.
Osaka, Japan. HINODE, Ltd., and RAMPF Group Japan, K.K., have signed a busi- ness alliance agreement for the joint development, manufacture, and sale of EPUMENT® mineral casting products in Japan. The vibration-damping and environmentally-friendly material is used by renowned companies in the machine tool construction, semi-conductor, laser, medical, and packaging industries, amongst others.
HINODE, founded in 1919, is a leading developer and manufacturer of iron and polymer concrete castings for civil engineering applications. By combining this encompassing casting expertise and highly modern facilities with the unrivalled mineral casting know-how of the RAMPF Group, the partnership will establish Japan's first-ever production facility for the innovative epoxy-bonded material.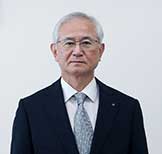 Takeshi Asai
Takeshi Asai, CEO of HINODE – "Mineral casting is predominantly man- ufactured in Europe, the United States, and China; until now, there have been no manufacturing sites in Japan. With this partnership, we will in- crease the availability of mineral casting on the Japanese market, signif- icantly decrease delivery times, and speed up the development and pro- duction of cutting-edge machinery. Together with RAMPF, the world's largest manufacturer and a pioneer of mineral casting technology, we are providing machine builders in Japan with a truly unique offer for the production of machine beds and components."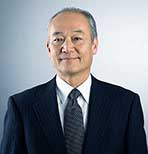 Yoshi Naganuma
Yoshi Naganuma, CEO of RAMPF Group Japan – "We have been provid- ing customers in Japan with an holistic service offering for the develop- ment and manufacture of customized multi-axis moving systems and basic machinery based on EPUMENT® mineral casting since 2005. With HINODE as our partner, we can now utilize the material's enormous tech- nical, economical, and ecological benefits even more effectively. We look forward to working together with the proven experts of HINODE and tak- ing mineral casting in Japan to an entirely new level."
Research and development collaboration with University of Tokyo
In addition to manufacturing mineral casting products at the HINODE factory in Tochigi, the business agreement encompasses a research and development collaboration with the mineral casting expert Pro- fessor Naohiko Sugita from the School of Engineering at the University of Tokyo. The objective is to further advance the quality and manufacturing process of mineral casting for the Japanese market.
Technical, economical, and ecological benefits
EPUMENT® mineral casting is a high-performance machine bed and construction material consisting of selected mineral fillers and a high-quality epoxy resin-based binding agent. The main benefits are:
Outstanding damping qualities – the machine bed structure has greater dynamic stability in ultra- fast and high-precision production machinery; comparative measurements of the logarithmic dec- rement as a damping parameter show that mineral casting has a material damping capacity that is eight to ten times greater than metal materials such as gray cast iron and welded constructions.
High degree of functional integration – the cold-casting process of EPUMENT® enables sensors, actuators etc. to be directly integrated into the machine bed, making these so-called "intelligent machine beds" an important prerequisite for the digitization of manufacturing processes (Industry 4.0).
Resource-saving production, environmentally friendly disposal, and recycling – the manufacture of EPUMENT® consumes up to 75 percent less primary energy than cast metal; for a machine base weighing 10 metric tons, using mineral casting instead of gray cast iron implies a saving of 12,940 kg CO2e/t; EPUMENT® is more than 90 percent made up of naturally-occurring minerals and stones, so it can be disposed of and recycled as normal construction waste.
www.rampf-group.com/en-jp/

The international RAMPF Group is present in Japan with a subsidiary in Osaka and sales offices Kantō and Chūkyō regions. The product portfolio encompasses:
Modeling & mold engineering materials for the automotive, aviation, and many more industries
Two-component polymer systems based on polyurethane, epoxy, and silicone
Mixing & dispensing systems for processing polymers
Machine bases, machine frames, and other structural components made of mineral casting for the tool engineering, medical technology, and semi-conductor industries
The international RAMPF Group stands for engineering and chemical solutions and caters to the economic and ecological needs of industry. The Group secures its presence on the international markets with 900 employees and six core competencies:
RAMPF Machine Systems based in Wangen (Göppingen), Germany, develops and produces multi-axis positioning and moving systems, trunk machines, and basic machines based on high-precision machine beds and machine bed compo- nents made from alternative materials.
RAMPF Production Systems based in Zimmern o. R., Germany, develops and produces mixing and dispensing sys- tems for bonding, sealing, foaming, and casting a wide variety of materials. The company also offers a wide range of automation skills relating to all aspects of process engineering.
RAMPF Composite Solutions based in Burlington, Ontario, Canada, is a holistic composites supplier to companies in the aerospace and medical industries. The company offers a complete suite of services including composite part design and engineering, metal-to-composite conversion engineering, and composite manufacturing to very tight tolerances.
RAMPF Eco Solutions based in Pirmasens, Germany, develops chemical solutions for the manufacture of high-quality alternative polyols from PU and PET waste materials. This expertise is also put to use in the planning and construction of customer-specific facilities for manufacturing polyols.
RAMPF Polymer Solutions based in Grafenberg, Germany, develops and produces reactive resin systems based on polyurethane, epoxy, and silicone. Its product portfolio includes liquid and thixotropic sealing systems, electro and engi- neering casting resins, edge and filter casting resins, and adhesives.
RAMPF Tooling Solutions based in Grafenberg, Germany, develops and produces board and liquid materials for cut- ting-edge modeling and mold engineering. The range of skills includes made-to-measure services and products such as pastes, large-volume and full-size castings for Close Contour models, and prototyping systems.
RAMPF has subsidiaries in Germany, the U.S., Canada, China, Japan, and Korea.
All RAMPF companies are united under a holding company – RAMPF Holding GmbH & Co. KG – based in Grafenberg, Germany.
Published by:
RAMPF Group Japan, K.K.
Oriental Shin-Osaka Building 2F
No. 8 North Lou Jiang Road
Nishinakajima 7-1-26 I Yodogawa-ku
532-0011 Osaka
T +81 66101 0769
E [email protected]
www.rampf-group.com.cn
The post HINODE and RAMPF Establish Mineral Casting Facility appeared first on Industry Today.