Government contracts can provide steady income during a recession, but contracts come with critical reporting and disclosure requirements.
by Bill Bressette, managing partner and practice leader of Government Contractor Solutions at Baker Tilly
As we head into 2023 with, at best, an uncertain economic outlook — organizations may consider entering the federal marketplace as an option for diversifying their contract portfolios. Despite the pandemic and threat of a recession, government contracting business has remained steady and lucrative.
Defense spending continues to increase and there's been an uptick in new entrants in the federal marketplace as companies are looking to federal opportunities as a way of providing greater revenue stability. Recent legislation, such as the Infrastructure Investment and Jobs Act, and the CHIPS and Science Act, is pushing billions of dollars in investment that will flow to a variety of federal, state, and local contractors, and while government contracts come with an additional layer of complexity and risk, the benefits of federal contracts often outweigh the challenges if contractors have patience and a plan for compliance.
Government contracts come with additional complexity and compliance requirements. (Pexel free stock photo by Pavel Danilyuk)
Benefits with Challenges
The nature of government contracts themselves generally provides stability in that many of the contracts are multi-year with options. Identifying, bidding for, and winning these contracts is often a lengthy process that requires some insider knowledge or outside expertise, but there are also alternative approaches to entering this space that reduce some of the time to award and/or the risk.
With the upside, however, comes a variety of challenges. Winning a significant federal contract has the potential to transform a business. For example, a new federal contract award can literally double a smaller company's revenue overnight, but it may also mean they need to increase their workforce, may impact their size status, and will bring with it a slew of requirements that could significantly affect or potentially strain their accounting, procurement, and HR functions.
Specific Reporting Requirements and Disclosure Requirements
It's not easy to be a government contractor. Most commercial companies are not "wired" for this. The level of regulation/compliance required will vary with the size and nature of the contract awards, but each company will have to be prepared to deal with a variety of accounting, reporting, HR, business system, supply chain and IT security requirements that may be completely foreign to them. Federal contracts are all about the "terms and conditions," so it's important that companies enter these commitments with eyes wide open. Successful contractors need a complete understanding of the contract requirements and a strategic plan for compliance involving all aspects of their business.
With the proper foresight and support, the challenges are surmountable if you take the time to fully understand the impacts.
In essence, know how deep the water is before you dive in.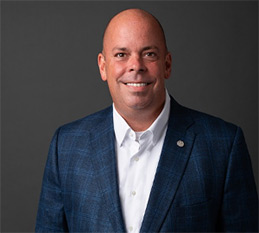 Bill Bressette
Bill Bressette is managing partner and the practice leader of Baker Tilly's government contractor solutions practice. Bill has more than 25 years of experience in government contracting and corporate compliance.
www.bakertilly.com
The post Government Contracts: What to Know Before Diving In   appeared first on Industry Today.