Connected worker tools empower manufacturers to see their greatest opportunities for productivity gains on the factory floor.
By Matt Belkin, CEO, Parsable
The National Association of Manufacturers (NAM) recently found that 59% of manufacturing leaders believe inflationary pressures are making a recession more likely within the next year. This presents yet another challenge for manufacturing, on top of the already deep skills gap and worker shortage.
Company leaders need to think now about having the right technology in place to weather a recession, should one hit. Tools like connected worker platforms, which digitally connect frontline factory workers to the people, information, systems and machines needed so that they can execute standard work processes more efficiently, are table stakes to ensure manufacturing operations remain productive. Let's walk through a few examples of how these solutions can help.
Increase Visibility Into Frontline Work and Collect Valuable Data
While some manufacturers are investing in Industry 4.0 technologies, many of the basics – like getting work instructions off paper and into a digital format, or collecting real-time information on where are the bottlenecks or delayed responses in a work process – are still lacking.  
By relying on verbal conversations and outdated paper-based procedures to track work, companies are losing out on valuable data that could be collected and analyzed to quickly improve efficiencies.
For example, let's look at delayed response. One of our customers, a global manufacturer, found there was a delay between when work crews shut down a machine and when the quality team was notified that the line was ready for cleaning. With connected worker technology, the company was able to capture and review new data on exactly when, where and why there was a delay. They were able to then figure out a way to streamline alerts and lessen the time it took to get the right people to work the job, reducing changeover times by 20-40 minutes.
Data from connected worker solutions allows manufacturers to take quick action and fix problems or scale operational best practices across teams and sites, and has become a crucial competitive differentiator. During an economic downturn, this is more important than ever.
Keep Frontline Workers Agile During Uncertainty
As teams evolve, technology can help train up workers of any level quickly and with confidence. For example, one of the largest brewing companies in the world needed to fix a lack of work standards across facilities. Procedures were still paper-based, and the company didn't have visibility into the work being done. This caused gaps and various inaccuracies in the information being shared.
By implementing connected worker technology, the company digitized standard operating procedures (SOPs) that provided all workers with clear, step-by-step instructions on how to conduct work and training across all breweries. The real-time data ensures work is being carried out effectively and safely. The company is also able to capture best-practices knowledge in a digital format, so that any new workers can be brought up to speed quickly.
Parsable's survey of frontline manufacturing workers revealed 81% rely on paper-based processes.
The manufacturing workforce is currently made up of four generations (Baby Boomers, Generation X, Millennials and Gen Z). Four generations mean manufacturers are having to manage different sets of expectations in the workplace. Digital natives stepping into manufacturing roles often have different technological needs than older workers nearing retirement. But one thing is true across all ages: Frontline workers overwhelmingly want more digital tools on the job.
A Parsable survey of frontline manufacturing workers found that the majority (81%) still rely on paper-based processes to follow instructions and/or keep track of their work – even though 80% have no concerns with using digital tools. The same survey found that younger workers (like Gen Z) are more likely to leave their current employers for one that offers a more modern, digital workplace.
If a recession becomes a reality, it will become even more important for companies to make sure the workers they have are happy. These workers are increasingly asking for access to technology to help them do their jobs better. It's on manufacturing leaders to make the tools a reality.
Conclusion
The manufacturing industry has always been incredibly resilient. If a recession occurs, companies that have connected worker technology on the factory floor are more likely to keep up with productivity, quality, safety and sustainability metrics, even if there are unexpected changes. The agility that was required during the pandemic days is now equally required for whatever's ahead.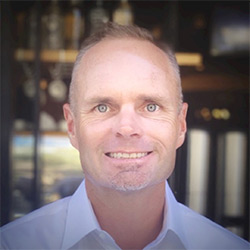 Matt Belkin
Matt Belkin is CEO of Parsable. He has more than 25 years of executive leadership experience in B2B technology and software, and previously served as Chief Customer Officer and General Manager of Data Cloud at Terminus.