Luke Jacobs of Encamp discusses the state of sustainability and how digital transformation fits into the sustainability equation.
Companies required to adhere to specific regulatory standards can't ignore environmental compliance. Fortunately, advancements in technology have empowered environmental, health and safety (EHS) teams to turn compliance report compilation tasks into standardized sustainable processes.
Sustainable processes are good for the future of business. In fact, corporate responsibility practices generate up to 20% increased revenue. And more than 90% of consumers say they're more likely to trust environmentally or socially conscious brands.
The relationship between environmental compliance and sustainability continues to grow. Digital transformation is helping cultivate that relationship as it accelerates and informs the evolution of environmental compliance management and reporting.
The current state of sustainability
Sustainability means meeting the needs of the present without compromising the ability of future generations to address their own needs. The sustainability movement is based primarily on three pillars: environmental, social, and economic.
The environmental pillar centers processes on preserving and protecting natural resources. Efforts include reducing waste and using only renewable resources.The social pillar focuses processes on meeting everyone's basic needs. Businesses' employee treatment and implementation of diversity, equity and inclusion (DE&I) best practices make a positive social impact.The economic pillar concentrates processes on nurturing profitability and growth. Sustainable practices don't prioritize economic growth over environmental and social sustainability.
Environmental responsibility also influences public perception of a company. Thus, managing and tracking environmental, social and governance (ESG) metrics have become increasingly important to company leadership as well as investors and other stakeholders.
Environmental criteria evaluate how well a company safeguards the environment.Social criteria examine how businesses manage relationships with employees, suppliers, customers and communities.Governance deals with a company's leadership, executive pay, audits, internal controls and shareholder rights.
Many members of the younger generations base their customer loyalty on companies prioritizing ESG in their missions and values. However, businesses failing to demonstrate environmental stewardship are increasingly facing backlash from more environmentally-conscious millennials and Gen Z consumers who see protecting the environment as their calling. Companies must therefore prioritize implementing and using a more sustainable process for environmental compliance, and technology can contribute to that goal.
Tier II Reporting Process and Environmental Compliance
Digital transformation's contribution to sustainability
A company needs technology for its sustainability program to succeed. Integrating digital technology into compliance program areas enables businesses and their EHS operations to centralize data, increase visibility into information and reporting tasks, and create a continuous and auditable process. A digital approach such as this enables businesses to more effectively control their entire compliance program and facilitates faster decision-making.
Further, a digitized solution automates final report submissions to relevant regulatory agencies at the local, state and federal levels. By replacing manual tasks to collect and compile compliance data, automation saves companies hundreds of hours (plus related labor costs) in reporting when they file compliance reports, especially for multiple facilities. More importantly, avoiding this time-robbing manual work reduces the chance of human error.
Overall for compliance and reporting, process consistency, supported by automation, enhances the quality and trust in a company's data. Adopting digitalization also allows companies to manage compliance proactively and systematically, and frees more time for EHS leaders and their teams to maximize efforts under the three pillars of sustainability.
Driving sustainability efforts
Digitalization directly benefits the environment. By using a cloud-based platform to manage compliance data and reporting, for example, companies are able to reduce their carbon footprint. Via the cloud, aspects of digital transformation such as  automation and data processing are more sustainable than leveraging data centers, which contribute to greenhouse gas emissions and produce the same carbon emissions as the global airline industry.
Digitalization also helps with social responsibility. For another example, companies must report hazardous chemicals they manufacture, use or store on-site to regulatory agencies, and digitalized processes help EHS teams drive consistent monitoring to track and meet environmental compliance requirements and achieve sustainability goals.
Companies face significant financial penalties when they're noncompliant with environmental regulations. In fact, penalties and legal fees can reach six figures or more for the most severe or repeated violations. Companies operating inefficiently also often fail to allocate resources effectively. Because they lack sustainable compliance and reporting management practices, they lose money. Sustainability practices for environmental compliance help companies and their EHS operations unearth areas of improvement and reduce such inefficiencies.
The future of sustainability
Demand will continue to grow for more environmentally-friendly companies. Over one-third of the population is already willing to pay more for sustainable products or services. Companies must elevate their sustainability efforts to attract more investors, expand operations or position themselves for acquisitions. These enterprises will set the tone for organizations of all sizes to implement sustainability initiatives in the future.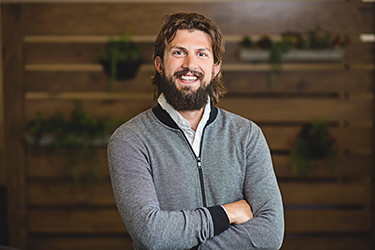 Luke Jacobs
About the Author
Luke Jacobs is Encamp's CEO and helped launch the company in November 2017 as one of its co-founders. Before Encamp, he worked as an Environmental Scientist at GHD and a Research Associate III / Project Manager for Montana State University, a position funded through the National Science Foundation & U.S. Department of Energy. In 2020, Luke was included on the Environment + Energy Leader 100 list for his achievements in the environmental industry, and in 2021 was recognized in the Forbes 30 Under 30 Class of 2022 for Enterprise Technology. He earned his B.S. in Environmental Science from Indiana University Bloomington, and also received a Certificate of Underwater Resource Management from IU.
The post Environmental Compliance: State of Sustainability appeared first on Industry Today.