Businesses need leaders focused on prioritizing diversity, equity and inclusion.
By: Sonya Walton, economic inclusion vice president of Messer Construction Co.
When diversity, equity and inclusion are prioritized in your business, every facet of your organization can benefit. Companies must pay attention to this if they want a workplace that attracts and retains good employees and customers. In fact, better products, services and happier, more committed staff result from equitable opportunity.
Commitment Starts at the Top
When it comes to creating change, it is not enough to talk about it. The commitment first starts with leadership. Companies must be committed to ensuring that each employee and business partner understands that diversity and inclusion are essential to your success and the communities where you live and work. 
Accordingly, diversity and inclusion would be impossible without customers dedicated to enhancing economic inclusion opportunities in your local business community. Success requires a collaborative approach. Vibrant communities create inclusive and thriving businesses which benefit all of us today and will impact generations to come.
For instance, your company can take actions like having economic inclusion goals in your business plan, implementing an unconscious bias workshop for all employees and providing a variety of opportunities for continuous learning. In my experience, your company will see the most change if you have a team dedicated entirely to economic inclusion. This includes supplier diversity, workforce diversity and partnering with like-minded organizations in the community where you live and work.
Messer employees attended the 2022 Charlotte Minority Enterprise Development Week.
Creating Sustainable Change in Workforce Diversity
The future of construction relies on attracting talent but finding enough people to work in the trades is challenging. Plus, many construction companies are primarily white-male-dominated, which leaves an opportunity to increase awareness of construction careers to other demographics of people. Committing to a diverse workforce provides more referral channels and access to a broader range of skills. Every employee plays a valuable part; a network can quickly grow when you have more starting points. Therefore, companies can attract talent from various educational backgrounds and geographical areas with multiple skills and intellectual aptitudes.
The goal of workforce diversity should be to recruit, train and retain the best diverse talent to drive innovative thinking among project teams, departments and leadership.
Furthermore, investing in workforce development programs is imperative to the success and growth of companies. Messer Construction Co. has an excellent example with the Urban Workforce Development Initiative (UWDI for short). UWDI is unique because it provides paid training and case management with relatable and reliable resources to help participants mitigate barriers to help them succeed: childcare, transportation, housing, health care and more. Messer's UWDI graduates step into full-time career opportunities and are best prepared for long-term, sustainable success.
One of our main goals for UWDI is to create lasting, impactful relationships with our nonprofit partners, subcontractors and clients. Suppose your employer does not currently offer a similar program, but it's something that your team is interested in. In that case, I recommend reaching out to your community partners to see how you can create change together. 
The Importance of Supplier Diversity
The supply chain is critical to the success of every business—you need loyal partners that will help you stay on schedule and budget. Without these things, it affects your bottom line. A competitive supply chain of companies can help you achieve your goals. Like your workforce, your supply chain must reflect the diversity of the communities in which you live and work. Strategic business relationships with high-performing Minority Business Enterprises (MBE), Women Business Enterprises (WBE) and Veteran Business Enterprises (VBE) will result in higher value and profitability.
Additionally, creating supplier diversity programs widens the pool of potential suppliers and promotes competition, improving product quality and reducing costs. Also, if your business is smaller, focusing on supplier diversity can help expand your business and opportunities.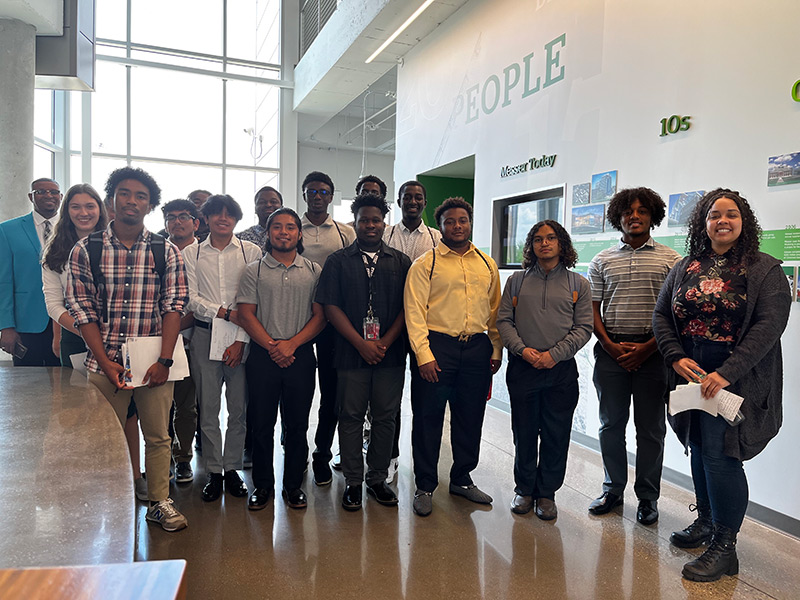 Messer hosted students from the University of Cincinnati College of Engineering and Applied Science 2022 Summer Bridge program.
Another big part of implementing economic inclusion in your business is focusing on community engagement. Growth in this area requires leadership, strategic focus, resources and capital. When companies have an unwavering commitment to the community, employees can be actively engaged in the communities where they live and work. This is especially true regarding professional organizations that serve minorities and women. 
Messer works diligently to support organizations within its communities by partnering with the National Association for Women in Construction, the National Society of Black Engineers, the National Minority Supplier Development Council and more. 
In conclusion, employees and customers want to see diversity and inclusion reflected in leadership, and they want to feel embraced and valued. To be cutting-edge, you must have a diversity of thought. Everyone can bring something different and valuable to the table when you prioritize diversity, equity and inclusion.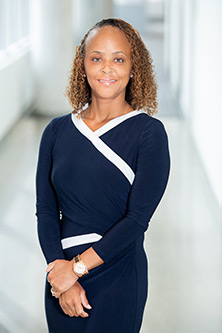 Sonya Walton
Sonya Walton is the economic inclusion vice president for Messer Construction Co. Walton has applied her expertise in supplier diversity, workforce diversity and community engagement to make the construction industry a better place for people from all backgrounds and Minority- Women- and Veteran-owned businesses. Currently, she oversees all supplier diversity strategies and initiatives across Messer's ten regional locations and chairs the company's Supplier Diversity Leadership Team. Under Sonya's direction, Messer increased its total M/WBE spending from $35 million in 2005 to $255M (19.5%) in 2022.