Leaders in the manufacturing industry play a significant role in employee acquisition and retention.
By: Workzinga founder, Dan Hunter
One of the biggest talent management trends in the manufacturing industry is the significant investment companies are making in attracting and retaining talent. According to the Bureau of Labor Statistics, manufacturing hours worked are finally close to matching what they were before COVID-19. While productivity may be similar to what it was in 2019, workers' expectations for team culture and work environment differ from what they were three years ago. As a business leader in the industry, there are actionable steps you can take to satisfy your employees' and candidates' new expectations by clearly defining and prioritizing culture.
In a study Workzinga conducted with insights agency Opinium, 96 percent of individuals stated that a strong culture fit was important to them. Still, about two-thirds have experienced an employer where there was a bad culture fit. 
Negative culture alignment between companies and employees has a profound downstream impact. Our survey reveals some startling effects; three-quarters of respondents stated that a bad culture fit affected their creativity and productivity, and over 80 percent said their motivation was negatively affected. Bad culture does not simply create disgruntled employees – it hits your bottom line too. These same respondents stated that their mental well-being, both at home and at work, took a toll when they had a negative culture alignment.
Define Your Company Culture
Defining your culture is the first step to attracting and retaining talent, especially in the manufacturing industry. It's common to find that the ratio of employees to supervisors may be higher than in other settings, and the direct one-on-one interaction with leadership may be lower, so it is essential to listen and learn from each interaction with your employees. For example, you need to know what your teams are thinking and their perception of your company culture. Use one-on-one meetings, deploy an annual electronic survey or otherwise empower your team to share collective feedback, both positive and constructive. Create a transparent culture where there is psychological safety to share these opinions. Demonstrate that their input and thoughts are valuable. These tactics give insight into what your teammates think about the workplace culture and help you determine gaps between leadership and the rest of the company. Defining your culture is a collective effort that requires input from all levels of the organization.
Design Your Company Culture
A key step in utilizing your workplace culture as a differentiator for attracting and retaining top talent is deliberately designing it. Culture develops either organically, through a hands-off approach, or deliberately, through intentional influence. Rather than leaving something as important as your workplace environment up to chance, leaders should choose to intentionally design their culture. Designing your culture is 100 percent about actions, not words. Implementing policies, creating mission statements and selecting core values are great ways to start, but you must continue. Actions, not words, are how you genuinely drive culture.
As you can see in the chart below, 85 percent of adults that we surveyed feel strongly about the need for policies that contribute to a work culture that aligns with their needs. Employees who are well-aligned with their company's culture stay longer and are excellent recruiting ambassadors…a key advantage to finding and holding on to talent.
Results from Workzinga's study conducted with Insights agency Opinium in 2021.
Deliver Your Company Culture
As a leader, once you've designed and defined your workplace culture, it's now time to deliver. Implementing and measuring the specific elements of your culture plan may take days, weeks or months, but the long-term benefits are well worth it to extend the longevity of your teammates as well as position yourself as a culture-first organization for job seekers.
There are three key points to keep in mind:
Ensure your policies and practices are always consistent with your core vision. Have a regular policy review cycle so that your practices stay fresh and respond to organizational changes. You may find that previous elements of your vision are outdated, and it may be critical to move in a new direction. Regularly reviewing all your culture-related directives will help keep your culture relevant and bring value to your organization.
Make aspects of your vision highly quantifiable. Too often, companies believe that culture is an intangible quality that exists but cannot be measured. This is simply not true. Most companies, especially those in the manufacturing sector, are accustomed to quantifiable outputs such as those which are volume-oriented, time-based or quality-focused. For example, unscheduled time off or sick leave utilization may be a leading indicator of employee well-being. NPS scores are another possible measure of your culture and its effect on your company's reputation. Do you track employee referrals for your open positions? An increase in this metric is an excellent indicator of a positive culture.
Measure, iterate, implement and measure again. Repeat this process over and over. Classic quality improvement techniques can also be applied to your workplace culture plan. Assessing the success of initiatives and then responding to those results creates a positive cycle of improvement.
As with other challenges many companies face, identifying and retaining top talent and keeping them engaged is a multi-faceted problem. However, it is one that can be conquered with the right approach. Organizations must recognize the differentiator a strongly culture-aligned workforce offers in industries where competition for job seekers is strong.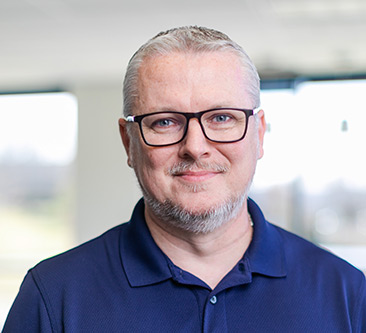 Dan Hunter
Dan Hunter is the founder of Navorion LLC, a company focused on bringing new ideas to market. Hunter has a passion for developing teams and mentoring leaders. Before Navorion, Hunter managed operational units for various healthcare companies, with an extensive focus on building and scaling teams.
This experience spurred Hunter's desire to develop a more effective hiring process through a new tech platform emphasizing company culture fit, now known as Workzinga.
www.workzinga.com
The post Company Culture Can Attract and Retain Talent appeared first on Industry Today.