Manufacturing and Distribution SMBs are shedding traditional roles to make, move, and sell amidst an ever-changing supply chain landscape.
By: John Carrico, vice president of product management at Epicor
The seismic shifts of the past few years have forced many SMBs in manufacturing and distribution industries to shed traditional roles and empower themselves with expanded in-house capabilities to make, move, and sell amidst an ever-changing supply chain landscape. According to Epicor's Industry Insights Report, which interviewed 1,350 IT decision-makers in the U.S., U.K., Australia, and New Zealand, 78% of businesses shifted their business model over the last year to better compete. Of these businesses, 85% agree they have seen growth because of diversifying their offerings.
Add to the mix recent enterprise software innovations – which have allowed for unprecedented visibility into businesses at a granular level – and the industry is seeing empowered leaders making data-driven decisions that have grown their business like never before. The pairing of business shifts with said software advancements has resulted in the rise of a new breed of distro-facturers.
Distro-Facturing Helps Businesses Meet Customer Needs
The emergence of these new hybrid businesses is in part being driven by the increased visibility across the supply chain continuum, coupled with the ever-increasing demands to meet customer needs quicker than their competitors. In the quest to stay relevant, distributors are diversifying their offerings to include capabilities traditional to manufacturers and big box retailers. In fact, Epicor's Industry Insights report finds 56% of distributors are now offering direct-to-customer-sales. By implementing strategies such as delivery capabilities, ecommerce and configure-price-quote, hybrid businesses are thriving and increasing confidence in their manufacturing or supply chain businesses despite ongoing industry challenges.
How ERP Makes Growth Possible for the Changing Supply Chain Landscape
Switching to cloud-based ERP has helped thousands of businesses come out of the last two years stronger than ever. As we approach 2023, now is the perfect time to take stock, and consider the next chapter in your ERP journey with an eye to short term goals as well as future competitiveness.
Small to midsize companies who are looking to compete should consistently be evaluating their business strategies, adjusting them to expand their offerings and leaning into highly flexible cloud-based technologies to drive agility and performance. While it may be tempting to act rapidly out of fear of being left behind, careful planning, the right integration partner and a solid implementation strategy will carry the day.
But what makes business owners consider a vendor or system switch? Research shows a range of triggers from finding better functionality, to discovering a potential solution offering easier integration with rapidly emerging technologies. Distributors might feel frustrated by their current provider's cost increases or tempted by more competitive pricing. Some companies are also searching for better ongoing support or looking for a partner that provides greater peace of mind around the crucial issue of cybersecurity. While there's no single concern that stands above the rest, the general conclusion is clear: Distributors value support through every stage of their technology transformation.
Top 8 Triggers for Re-Evaluating ERP Solutions
Moving to the Cloud is Worth the Effort
Cloud-based ERP is being rapidly adopted by distributors, and the majority are now convinced of its many benefits. In fact, 89% are comfortable with having cloud-based solutions. That's because moving to cloud-based ERP is transformational for distributors, allowing them to diversify, grow, and ultimately support the distro-facturing revolution. Also cited were how businesses associated cloud ERP with growth and said it was crucial to their continuing success. Among the benefits, they value improved flexibility and adaptability, better security, simple regulatory compliance, and enhanced business resilience.
As distro-facturing continues and diversification of offerings is necessary for growth, the right ERP can make all the difference in a company's success. Case in point: Epicor distribution customer, Duncan-Parnell. In the 1940's, this family business started out printing blueprints and pivoted to printing other types of signs and graphics as "blueprint" technology faded. Fast forward to today, their geospatial distribution business model now makes up 75% of their business and the manufacturing of signage, large banners, and other digital printing now accounts for 25% of the business. Utilizing ERP technology with industry-specific knowledge has allowed the company to diversify, grow and scale their long-standing business and compete with larger enterprise businesses as an SMB.
Survey Methodology
PSB conducted an online survey among 1,350 IT decision-makers in the U.S., U.K., Australia, and New Zealand. The interviews were conducted in English from April 1 to 22, 2022. The margin of error for the total sample is +/-2.76 ppts, and larger for sub-groups.
Visit www.epicor.com for more information.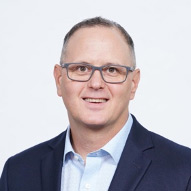 John Carrico
John Carrico is the vice president of product management at Epicor, where he focuses on the distribution and building supply verticals. He is a visionary leader recognized by peers and customers for innovative creativity and effectiveness in delivering results. Prior to his role at Epicor, John served as the Head of Product at Infor Financials & Supply Management and Infor Cloverleaf Integration Suite.
The post <strong>Cloud ERP Powers a New Breed of "Distro-facturers"</strong> appeared first on Industry Today.