To improve health and reduce ailments, manufacturing companies are implementing on-site clinics offering vast benefits to employees.
On-site clinics can reduce workplace injury, increase employee recruitment and retention and provide effective drug-free approaches to care.
By Dr. Chad Henriksen (DC), Director of WorkSiteRight at Northwestern Health Sciences University
A recent Travelers report found that 35% of work injuries occur within someone's first year on the job, regardless of age or industry experience. In order to work to prevent this, a recent WCRI study shared that injured workers treated with chiropractic care first are less likely to need additional treatment, including prescription drugs or diagnostic testing. The same study found that treating exclusively with chiropractic care is associated with lower costs and a shorter duration of disability compared to people treated by other medical professionals.
To improve employee's overall health and reduce ailments, manufacturing companies are implementing on-site clinics to provide chiropractic, massage, and acupuncture care directly at the workplace. Organizations, including those in the manufacturing industry, that are providing on-site clinics for employees are experiencing a more than 40% reduction in workplace compensation claim costs and workplace injuries while attracting high-quality talent and boosting company culture. Offering on-site clinics to employees provides an avenue to improve their mental well-being and physical condition in the convenience of their place of work.
Employer-sponsored worksite clinics offering primary care have grown in popularity and the variety of services offered. These clinics offer a full range of preventative, chronic care services staffed with primary, complementary and integrative healthcare (CIH) professionals for those in need.
On-site clinics are an effective means to provide access to high-quality care. By proactively addressing common issues like burnout, stress, and chronic pain, on-site clinics promote the overall health and safety of all employees. Here are three reasons why manufacturers are looking to implement on-site programs in their facilities.
Reduces workplace injury
With over 12.8 million workers in the manufacturing industry, millions of those employees are at risk for fatal and nonfatal injuries. Worksite clinics work to address underlying symptoms before an injury occurs and are an initiative-taking solution to safety to enhance employee's health, bridging the gap between information and acting on one's health.
Through on-site care, practitioners educate and correct improper movements to increase safety and reduce injuries. CIH providers can also identify symptoms before the repercussions become more serious. For example, identifying back pain from improper movement early could limit the need for surgery or other expensive treatments. Providing access to healthcare professionals directly in the workplace can prevent injustice and reduce unnecessary emergency room visits.Increases employee recruitment and retention
In May 2021 there was a 6.34% increase in manufacturing employment from the previous year throughout the United States. This increase has a direct impact on productivity and organization revenue. To help the industry continue this trajectory of growth, manufacturing professionals are implementing creative ways to attract new employees. On-site programs, such as those WorkSiteRight offers, help manufacturing organizations create programs to improve the health and wellness of employees while reducing healthcare costs and turnover. For example, Solar Plastics' WorkSiteRight program provides chiropractic and health consultations in the workplace, which reduces out-of-pocket employee costs and promotes workplace satisfaction. As Americans continue to focus on their health, providing personalized and accessible healthcare benefits should remain a top priority.Effective drug-free approach to care
On-site care provides an early intervention opportunity for employees struggling with addiction to reach out to a health professional. As drug overdose deaths continue to increase, it is essential to focus on prevention and early intervention to combat the ongoing crisis. These CIH services are proven to be an effective treatment for pain management and can address ailments before costly prescription drugs are necessary. Offering CIH on-site clinics can help to reduce additional injury and risks in the workplace.
On-site clinics are a direct and tangible investment for manufacturing organizations in employee health, safety, and productivity. Through these programs, employers position themselves as strong champions for employee health and are adaptable for organizations of all sizes.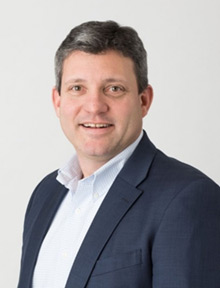 Chad Henriksen
Chad Henriksen (DC) is the director of WorkSiteRight at Northwestern Health Sciences University. With over 20 years of experience, Dr. Henriksen provides on-site health and wellness services, including health and safety workshops, ergonomic consultation and injury prevention programs. Additionally, Dr. Henriksen provides coursework through the postgraduate department at Northwestern Health Sciences University and has presented at numerous local, regional and national occupational health and safety conferences. Dr. Henriksen has enjoyed serving on the boards of the American Chiropractic Association's Council of Occupational Health and the International Academy of Chiropractic Occupational Health Consultants.
The post Benefits of On-Site Health Programs for Manufacturers appeared first on Industry Today.