Autonomous vehicles add both safety features and complexities to the litigation landscape.
By Jessie Zeigler and Jeremy Gunn: Bass, Berry & Sims PLC, Nashville, TN
The federal government estimates that approximately 42,900 people died in motor vehicle crashes in 2021. As regulators seek to decrease the number of car crash deaths each year, both they and the private sector are optimistic that autonomous vehicle technology can lower the number of accidents. There is a tension, however, between the use of autonomous technologies in vehicles and where liability lies if an accident occurs, including potential risk to auto manufacturers.
Test Driving Advancements in Auto Technology
Many vehicles on the road today use SAE Level 2 advanced driver assistance systems (ADAS) technology that helps drivers with steering, automating acceleration and braking capabilities, such as automatic emergency braking, adaptive cruise control, and cross-traffic detection. A few states currently allow auto manufacturers to test vehicles equipped with SAE Levels 3 through 5, so called Advanced Driving Systems (ADS), which permit artificial intelligence technology to actually operate driverless vehicles.
Given the rapid expansion of these technologies, the National Highway Traffic Safety Administration (NHTSA) recently issued reports detailing the crashes of vehicles equipped with Level 2 ADAS and ADS. The reports delved into 392 ADAS-equipped vehicle crashes and 130 ADS-equipped vehicle crashes. While NHTSA advised that there were several limitations in drawing certain conclusions from a review of the information provided, the data did include information about where the vehicle was damaged, what collided with the vehicle, and the severity of the injuries reported. A detailed review of the crash data may be valuable to auto manufacturers in improving ADAS and ADS technology while decreasing the risk of a product liability lawsuit premised on a manufacturing or design defect. As the regulatory landscape continues to change, auto manufacturers should also continue to monitor changes at the federal and state level for new safety standards.
Intersection of Regulations & Litigation
The federal government has issued voluntary guidance to states and other auto industry stakeholders on autonomous vehicles and emerging technologies through its Automated Vehicles series. The idea is that voluntary guidance streamlines the regulatory process so that manufacturers and industry leaders have the flexibility to innovate and invest in new technologies without getting bogged down in regulations before testing and deploying vehicles. Even though the federal government has cut down on the bureaucratic red tape, NHTSA still enforces the safety standards and recalls for defective vehicles.
With the federal government issuing voluntary guidance on emerging technologies, there is an open question whether the federal government's guidance will have a preemptive effect on state laws.  For example, in Varela v. FCA, the Arizona Supreme Court recently ruled that NHTSA's guidance on automatic emergency braking (AEB) technology did not preempt state tort laws when an auto manufacturer allegedly failed to install AEB.  505 P.3d 244, 250 (Ariz. 2022). The court found that NHTSA's voluntary guidance did not establish a clear policy objective on AEB and recognized that the federal government has sought to partner with (not preempt) states to safely deploy automated vehicles.  Id. at 262.  This case illustrates that automotive defendants may be unable to rely on preemption as a first line defense for certain automated technologies; however, as new technologies emerge, manufacturers should stay aware of new federal guidance and consider seeking regulations at the federal level to better present a preemption defense when compliance is achieved.   
Who Has the Right of Way in Driverless Crashes?
Courts must grapple with who is liable for an accident when an ADAS- and ADS-equipped vehicle crashes.  Most states assign liability to the motorist driving the vehicle when ADAS is engaged since this technology only supports drivers.  This paradigm shifts, however, in the few states that have taken the lead on testing fully autonomous vehicles equipped with ADS technology.  California, for instance, has a program that permits manufacturers to test Level 3 to Level 5 fully autonomous vehicles on public roads.  To participate in this program, California law requires auto makers have at least $5 million in insurance and the ability to satisfy judgments for damages arising from accidents caused by autonomous vehicles.  Cal. Veh. Code § 38750.  In Nilsson v. General Motors LLC, a motorcyclist sued an automaker for negligence in California claiming that its autonomous vehicle suddenly veered into his lane and knocked him to the ground.  The manufacturer claimed that the police report found the motorcyclist at fault for splitting lanes and driving on the dashed white line in attempt to pass the autonomous vehicle.  Although this case settled, manufacturers are likely to face lawsuits where autonomous vehicles are involved.  Given the unpredictable nature of accidents, automotive manufacturers should continue to test ADAS sensors and monitors in different environments, driving terrains, and weather conditions.  
Even taking these steps, plaintiffs will likely bring lawsuits against automotive manufacturers claiming that the vehicle's software malfunctioned, the manufacturer used flawed designs, and/or the manufacturer failed to properly test the equipment. A federal court, in Holbrook v. Prodomax Automation Ltd., recently ruled that software or "programmable logic" was a "product" under Michigan's product liability statute because it was an "integral" and "essential" part of allegedly defective robot assembly line. No. 1:17-CV-219, 2021 WL 4260622, at *5 (W.D. Mich. Sept. 20, 2021). Plaintiffs may try to use similar reasoning in future litigation by claiming that ADAS or ADS technologies are themselves products under state tort laws. Manufacturers can seek to better protect themselves from potential liability by identifying software defects through standardized data and accident reports and regularly testing new technologies for latent defects.
End of the Road
Given that federal regulations have not been adopted to preempt liability pertaining to certain autonomous vehicles and driver-assisted technologies, lawsuits involving these emerging technologies are expected to continue to rise. In future litigation, plaintiffs' attorneys may try to use crash data collected by the federal government to show that auto manufacturers knew that certain accidents were foreseeable. Auto manufacturers, however, should consider using crash data and telemetry data to create an action plan to spot trends and fix latent defects in ADAS and ADS technology. In the event of litigation, manufacturers should consider the state of the art defense to show that a manufacturer considered the state of the art scientific and technical knowledge when creating new technologies and vehicles.
As always, paying close attention to the evolving regulatory environment and continuing to improve vehicle technology will mitigate the risk of lawsuits.
About the Authors: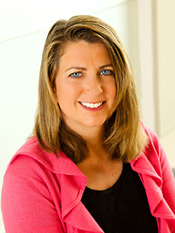 Jessie Zeigler
Jessalyn H. Zeigler is a member at Bass, Berry & Sims PLC where she works closely with clients facing claims related to products liability, crisis management, environmental, health & safety, healthcare liability, or general business litigation. Jessie advises on class action claims, multi-district litigation (MDL), and single-action claims for various types of product and mass tort cases including automotive products, pharmaceuticals, medical devices, food, chemicals, and industrial/commercial/consumer goods manufacturers. She can be reached at [email protected]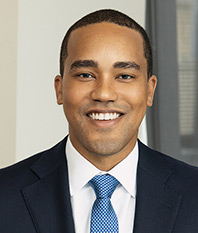 Jeremy Gunn
Jeremy A. Gunn is an associate at Bass, Berry & Sims PLC where he focuses his practice on complex commercial litigation. He has represented manufacturers in a wide range of matters, including business disputes, class actions, and products liability actions, in state and federal courts across the country. He can be reached at [email protected]
The post Autonomous Vehicle  Regulatory and Litigation Landscape appeared first on Industry Today.