As the semiconductor shortage continues to worsen, consider solutions to manage rising chip prices and prolonged shortages.
By: Yiting Huang and Josiah Ponnudurai
Supply chains in multiple industries have been experiencing delays, shortages and other problems for months. Perhaps nowhere have the challenges been greater—or had a greater potential impact on the economy—than in the semiconductor market.
The worldwide shortage of semiconductors remains widespread heading into the third quarter of 2022, as supply chain disruptions continue to hinder the chip manufacturing recovery following the peak of the COVID-19 pandemic. It's not difficult to understand why semiconductors and the chip market are so vital for business overall, and why the shortage has the potential to disrupt global supply chains.
Semiconductor chips are essential components used in countless electronics products. That includes everything from simple car headlamp switches to personal computers and the equipment that powers advanced data centers. Manufacturers across a range of industries including the automotive, medical device, and consumer electronics sectors have reported extensive production stoppages since late 2020, when the pandemic and other global events began to seriously disrupt chip factory output.
Global events such as the Russia-Ukraine war and China's COVID-19 lockdowns have further hindered the recovery of chip manufacturing, and proprietary data from Everstream Analytics shows that more companies reported semiconductor-related production disruptions during the first quarter of 2022 than during the same period in 2021.
While there have been some optimistic assessments that the worst of the chip crisis might be over, the semiconductor shortage has the potential to further disrupt global supply chains and financial bottom lines through the remainder of 2022 and into 2023.
Complex Market
Part of the difficulty of resolving supply chain issues is the complexity of the semiconductor market. It involves a research-intensive process of designing the overall electronic layout of the chip; and sending the design to front-end semiconductor manufacturers for fabrication, where the circuit design of the chip is drawn onto silicon wafers.
In the front-end manufacturing process, also known as wafer fabrication, patterns of circuits are projected and eroded out on wafers that are sliced from silicon bars through a complex process of photoresist coating, lithography, etching, and ionization. Then the fabricated chips are finally sent to back-end manufacturers, which test and assemble the chips into integrated circuit boards before packaging them for use further along the supply chain.
China is currently the third-largest supplier of wafer products in the world. However, as Beijing continues to adhere to its zero-COVID strategy, the lockdowns have further disrupted semiconductor supply chains. During the lockdown, disruptions to transportation and the workforce crippled manufacturing operations, including the semiconductor sector.
The ongoing effects of reduced output together with crippled shipments during the lockdown continue to ripple through manufacturing supply chains, including automotive. And even though vehicle makers such as BMW and Mercedes-Benz have signaled a temporary easing of the semiconductor shortage in early June, there are signs that the industry is not likely to receive sufficient supply in the coming months.
Yet another disruption to semiconductor manufacturing in 2022 involves an ongoing shortage of neon gas, which emerged because of the Russia Ukraine war. Neon gas is a vital part of the wafer fabrication process. The gas is used as a medium during lithography, when chip designs are etched onto silicon wafers.
Russia and Ukraine were both major producers of neon gas prior to the war. Two Ukrainian companies that are leading producers of global neon supply have halted production indefinitely and are expected to face significant challenges in restarting production.
Deploying Solutions
Given all these challenges, companies need to find ways to manage the rising chip prices and prolonged supply shortages. They can do this by using technology solutions and creating better processes.
One good practice is to build end-to-end supply chain visibility. The impact of political unrest and China's pandemic-related curbs have underscored the need to invest in supply chain technology capable of mapping out supplier networks and providing greater end-to-end visibility.
Supply chain risk management tools can provide organizations with early warnings on potential disruptions, giving them a competitive advantage when deciding to shift the sourcing of raw materials and components to alternative suppliers or regions.
Another step is to develop dual-sourcing practices. Despite the lower costs generated from single-sourcing strategies, purchasing chips or components from multiple suppliers can make more sense given the current unstable environment.
While dual sourcing might take up to 18 months to qualify new materials and suppliers, it's beneficial in the long run when it comes to unforeseen regional risks.
Companies can also re-evaluate their inventory strategies. The current supply chain difficulties highlight the need to reconsider existing inventory operations. For example, given the chronic shortages some large automakers have been asking their suppliers to stockpile months of chip supply as a contingency measure to bolster their resilience against any future events that could impact supply.
While this is not a foolproof tactic, it can help companies maintain the supply they need when shortages crop up.
In a challenging supply chain environment, companies need to be persistent and proactive in their efforts to gain greater control of the flow of materials and goods. With the right combination of technology solutions and better processes, they can give themselves the best opportunity to navigate the challenges.
About the Authors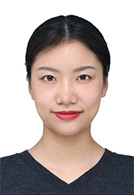 Yiting Huang is an Intelligence Solutions Analyst at Everstream Analytics. She is currently based in Singapore and helps Everstream monitor global supply chain risks daily.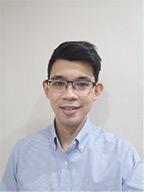 Josiah Ponnudurai is an Intelligence Solutions Analyst at Everstream Analytics. He is based out of Everstream's Singapore office, where he helps companies keep track of and address disruptions to their global supply chains.