Global manufacturer leaves no room for performance compromises through the use of cloud workstations.
Technology is transforming the manufacturing industry and ushering in a new era of collaboration.
By Matthew Davidson, Field CTO, Workspot
Successful manufacturing firms value innovation. To maintain a competitive advantage, teams across the world harness data, use advanced analytics and apply autonomous solutions to optimize their operations. A favorable motion, considering that according to Deloitte's 2023 manufacturing industry outlook, companies with higher digital maturity have greater resilience and agility, so they are better able to mitigate risk and adapt to change.
For manufacturing firms, time-to-market and quality are everything, and the functional excellence required to produce the best products quickly is heavily reliant on providing a consistent and highly performant end user computing environment that supports real-time, global collaboration. As hybrid work models produce more geographically dispersed project teams, industry-leading companies are turning to cloud-native, enterprise-class computing solutions to ensure reliable access to critical information while enforcing stringent security standards and driving productivity.
This was the case with global manufacturing leader, Röhm. In 2019 the company set out to design a new methyl methacrylate plant using an entirely new remote-first methodology for the project. How did Röhm approach the challenge?
Leaving traditional design processes behind: Röhm's strategy
Many might recognize the brand PLEXIGLAS®, but few know that the underlying technology for this and the wide array of polymers that we encounter today are developed by Röhm. With over 80 years of experience, more than 3,500 employees, a revenue of EUR 1.9 billion and 15 production sites across Germany, China, the US, Russia and South Africa; this titan of the industry was set to disrupt the way they establish industrial plants, leveraging digital twins.
This plant development project was structured differently than prior projects. Previously, Röhm was part of a larger parent organization, which utilized internal project management paired with on-premises compute resources. But having become an independent company, a new approach was needed. The company turned to external engineering resources to augment the team with the best available talent – with people located across North America and Europe – to design the plant virtually.
To ensure this remote approach was feasible, Röhm sought secure, high-speed access to their digital twin platform, Aveva E3D Design. The team turned to Workspot's SaaS platform for delivering Cloud PCs and workstations, running on Microsoft Azure and using AMD fractional GPUs. This cloud-native end user computing solution delivered significant benefits that were simply not attainable previously, including global, real-time collaboration, and no-compromises performance and reliability.
Achieving high-performance, reliability and flexibility:
This project was very demanding from a performance standpoint because of the large datasets being accessed and 3D modeling activity required. A key challenge was that the digital twin environment was particularly sensitive to latency. Adopting Workspot's solution meant that every cloud workstation was placed in the cloud region nearest each engineer, so latency was not a factor. Distant project teams were able to easily collaborate in real-time, enjoying stunning performance that would boost productivity.
Thanks to Workspot's single-console management, the IT team has the ultimate flexibility. They can spin up new Cloud PCs and workstations in a few minutes to accommodate project demands, taking advantage of the platform's massive horizontal scalability across cloud regions, and they can monitor the Cloud PC environment via a single, global view.
A security-first approach:
Security is top of mind for the Röhm team, so an early concern was ensuring that they could achieve the same level of security they had with their on-premises datacenter to protect intellectual property (IP).
As the Röhm IT team became better acquainted with the Workspot solution, they discovered the inherent, zero-trust security features that are unique to the architecture. In combination with the robust security features of Microsoft Azure and the ability to add multi-factor authentication and Microsoft Information Protection (MIP) services, the team reached a comfort level that their end user computing environment was even more secure than it had been when using physical workstations and an on-premises datacenter.
The adoption of Workspot's flexible Cloud PC solution with multi-cloud and hybrid capabilities enabled Röhm to smoothly transition away from their legacy, on-prem data center to the cloud. The extended engineering team now uses a variety of Workspot Cloud PC and cloud workstation configurations, including innovative, fractional GPU capabilities from AMD, to precisely meet each end user's needs.
Reaching a new level of excellence
The collaboration between Workspot and Röhm illustrates how advanced technologies are changing the future of the manufacturing industry by proving what can be achieved when geographically dispersed project teams are able to work together seamlessly.
Röhm's project is set to be finalized by 2024, but the company has seen the benefits of this new distributed approach – they had no disruptions all throughout the pandemic thanks to already having their Cloud PCs operational. Better collaboration, optimized resource allocation, the ability to engage the right expert for the job regardless of their location, and strengthening overall data security were key benefits of the Cloud PC solution.
As the manufacturing industry continues to innovate, companies must embrace digital technologies and solutions to increase visibility, productivity and connectivity. This is where Cloud PCs are playing a significant role. They have revolutionized global collaboration while expanding talent pools, enhancing security and providing the utmost performance and agility.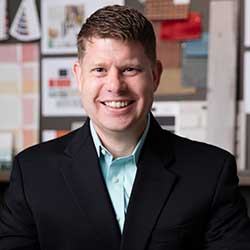 Matthew Davidson
Matthew Davidson has over twenty years of in-depth experience in information technology, working in the consulting, manufacturing, and AEC industries. He has spent the past nineteen years in the AEC industry, where through creative thinking, he developed and implemented both tactical and strategic technology solutions that cut spending while increasing service, productivity, and profitability. Strategic technology implementations included overseeing the cloud-first strategy and Workspot cloud workstation deployment for his previous company. As VP of Customer Success at Workspot, Matthew now proffers this unique expertise and success record to enterprise organizations seeking to expand growth opportunities by modernizing their end user computing technology.
The post A Global Manufacturer's Path to the Digital Twin Era appeared first on Industry Today.