After managing major workforce shifts during the pandemic, HR is now expected to manage change more rapidly than ever.
Managing rapid change is the new normal. Having a strong set of rapid change management practices in place helps to ensure project success.
By Brenan German, President at Bright Talent
In the last two years, HR leaders in manufacturing companies have been asked to enact change more rapidly than ever before, with a level of complexity that rivals – or surpasses – any other industry on the planet. Virtually overnight, many workplaces went from a fully in-person environment to one that was divided, with workers in manufacturing and fulfillment continuing to work onsite – with entirely new processes for PPE, virus testing, contact tracing, vaccination, etc. – while executives and other information workers worked from home.
Change management is nothing new. But rapid change management is. HR's success in these endeavors has set high expectations. And today, major workplace and practice changes that used to take months or even years to do in a programmatic and organized way are now expected to be done at warp speed.
5 strategies for successful rapid change management
Based on our hundreds of engagements with companies across different industries, here are five tried-and-true HR management best practices for driving rapid change initiatives within any organization more quickly and effectively.
1. Define your objectives to garner buy-in
Objectives must consider the wider business impact to ensure that the changes align with employee performance as well as business performance and secure C-suite and employee buy-in. A clear objective should answer 4 questions:
What is the opportunity to improve operations?Why should this be important to the business?How will this improvement impact the business?Who will this impact?
2. Build a team to enact change
Every successful rapid-change management team should include the following structure:
Project sponsor: View the sponsor as the general manager who oversees everything. They organize the planning, secure buy-in from other executives, and are responsible for the final product.Project leader: Owner of the project and is the one who is the functional expert in the operations being changed.Project manager: Functional expert who manages the day-to-day operations of the plan, including timeline management, meeting leader, and liaison to the project leader. Analyst: Creates policies, process, workflows, system configuration, and secures tools necessary for the implementation of new practices.Participants: Employees from different departments who will be impacted by changes. They attend meetings, provide feedback, and might include technical experts who provide deeper knowledge of a specific area.Project champion: Works closely with the project sponsor but is also a key stakeholder. They advocate for the project to the C-suite.
3. Plan, plan and stick to the plan
To help ensure success, follow these four stages of planning, while closely monitoring timelines and deliverables along the way:
Discovery: Analyze the status of operations, identify gaps, and figure out how to close those gaps.Development: Design new policies, processes, training materials, and communicate messages to explain new practices.Implementation: Launch communications and training plans, go live with new processes and systems, and pilot and monitor new practices to assure that the changes are operating as intended.Ongoing improvements: After periods of 30 to 60 to 90 days, solicit feedback from project team members and end-users to learn how new practices are performing. Develop sub-plans to fix issues or implement future improvements.
4. Communicate clearly to initiate change
The pandemic was high visibility, but usually the project team must "sell" it by communicating the importance of the project, how it's going to happen, and the benefits the company will receive.
Identify different audiences to receive communications. Determine the different messages, if necessary, by group.Develop message schedules by group: Implement a calendar of introductory and launch messages, plus follow-up to reinforce and encourage the changes.Identify delivery methods: Typically, these messages are delivered by department or function, but remember to make it engaging and creative to garner attention.Draft key messages: Writing key messages helps ensure consistency throughout the entire organization. Everyone knows the plan and hears the same message.
5. Build off your blueprint through training
It's particularly important that the leaders of change create and implement training programs to ensure that employees are able to adapt to the changes.
Identify different audiences for training: Determine the different trainings, if necessary, by group based on user roles and/or responsibilities.Develop training schedule by group: The calendar should include a series of sessions to support introductory meetings and launches, as well as reinforcement after the launch to encourage change adoption.Identify delivery methods by group: Consider a mix of sessions being led onsite, self-service videos, and interactive learning guides.Draft curriculum: Create materials and content by group and delivery type. This could consist of live presentations, recorded webinars, and other downloadable instructions and tools.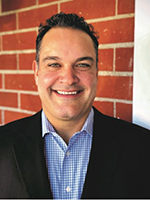 Brenan German
Brenan German is President at Bright Talent, Inc., a boutique HR Consulting firm providing outsourced HR consulting and recruiting services for organizations ranging from Fortune 500 companies to fast-growing startups. LinkedIn Reach Brenan at 714–838–0995 or [email protected]
The post 5 Strategies for HR to Successfully Manage Rapid Change appeared first on Industry Today.