Manufacturers must consider how factors such as operational needs, employee base, ESG goals and automation impact real estate decisions.
The ongoing labor shortage has some manufacturers fast-tracking plans to implement automation technology.
By Scott King, SVP of Industrial, Project and Development Services at JLL
More manufacturers in the U.S. are making real estate decisions than ever before. According to JLL's Industrial Tenant Demand Study, requirements for manufacturing space soared in 2021, rising by 93% year-over-year to reach 50.4 million square feet.
The driving factor in this uptick in demand is attributed to the reshoring of U.S. manufacturing and establishment of a U.S. sourcing presence. Companies are realizing that long supply chains are subject to disruptions and higher costs, so for certain products and industries, reshoring makes economic sense and mitigates risk.
However, as industrial vacancy rates reach new lows and rental rates climb, signing a commercial lease has become a highly competitive (and costly) process. Similarly, owning your real estate – if you can even make it to the deal table in today's white-hot market – is risky when you consider how your technological needs or output could change over time.
As build-out costs continue to climb, manufacturers need to make thoughtful investments that create efficiencies and prepare their businesses for the next decade of innovation. This requires significant planning.
Here are four steps manufacturers can take to make informed real estate decisions in 2022.
Evaluate your operational needs and spot opportunities to future-proof your next facility.
During the preconstruction and site selection phase, pinpoint where your processes are today and where they are going tomorrow – and how that fits with the overall site layout and location. Be realistic about volumes and output goals, both short and long term. As you enter the design phase, take steps to future-proof your facility and manufacturing processes.
For example, how the facility is located on the site can have a huge impact on future expansions. You have to account for environmental limitations including streams and wetlands. There may be infrastructure challenges such as highways, leading to a costly relocation later on. Finally, when placing the buildings and operational areas, you must remain aware of structures that would be difficult to relocate later on, such as utility buildings and major production facilities. Taking these factors into account during the master planning phase is of critical importance.
Consider your employee base, customer base and transportation needs.
According to a 2021 report by Deloitte and The Manufacturing Institute, the manufacturing skills gap in the U.S. could result in 2.1 million unfilled jobs by 2030. This underscores the need for effective facility planning, as the wrong location will lead to a smaller, less diverse pool of qualified workers.
Review the wage and education levels of your employee base, while studying the competitive landscape, proximity to customers and transportation routes in the area. Take note of how wages change from market to market. As fuel prices remain high, weigh the benefits of locating your manufacturing facility near your distribution center and your end customer. Tapping a third-party firm to conduct a demographics study may be a worthwhile investment to uncover hidden insights to inform your decision-making.
Meet the ESG challenge.
The importance of ESG and sustainability programs has reached a tipping point. To remain competitive, manufacturers must embrace more environmentally and ethically sound approaches.
Consider the role your real estate portfolio plays in reaching your ESG goals. Environmental factors are most directly tied to real estate decisions and may include energy efficiency, waste, pollution, natural resource conservation, supply chain and waste management practices. Identifying environmental risk extends far beyond pinpointing the issues facing your business today. Forward-thinking companies will gauge what could become an environmental issue years from now, and take proactive steps to mitigate those risks on the front end. ESG goals are no longer items that can be added on to a project, like they were thought of in the past – and they need to be considered from the earliest planning stages.
Identify the current use and restrictions of the site. For example, is it a designated wetland or an agricultural site that would need to be rezoned? What is the landfill strategy and are there alternate waste streams available? Are there requirements or goals of utilizing alternative energy and what are those restrictions?
Invest in automation, plan for materials cost escalation and seek creative solutions for project financing.
The move toward automation is well underway in the manufacturing space, and the ongoing labor shortage has some manufacturers fast-tracking plans to implement this technology. Automation offers significant benefits for manufacturers such as lower production time and higher production volume, reduced human error and greater safety as a result of limiting employee involvement in the production process.
While automation can save manufacturers money in the long term, the front-end costs are high and implementation time is often substantial. This should be built into budgets and timelines accordingly.
Also adding to costs, construction materials prices have increased nearly 20% in the past year. Manufacturers expanding their real estate footprints in 2022 should plan for materials costs escalation after construction begins by building flexibility into their budgets.
Fortunately, manufacturers can offset costs by taking advantage of local and state tax incentives that focus on job creation, business investment, specific industries or specific locations. It is best to engage economic development groups early and often, since economic incentives often fill gaps in project financing.
As demand for manufacturing facilities in the U.S. grows, it is crucial for manufacturers to understand how today's real estate decisions could impact tomorrow's bottom line. With proper planning and support from a skilled program manager, manufacturers can future-proof their facilities and overcome modern challenges to remain on schedule and on budget.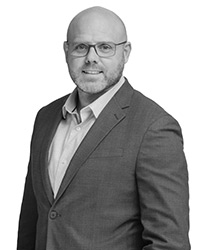 Scott King
Scott King is a Senior Vice President at JLL and leads the Industrial Project and Development Services group for the Southeast Central Region where he is responsible for the full growth and development of the industrial practice within the market. He has 25 years of experience in the Construction and Project Management industries in which he has led projects from concept through construction and operations throughout North America within the industrial sector.
Scott can be reached via LinkedIn at www.linkedin.com/in/scott-paul-king
The post 4 Tips for Manufacturers Making Real Estate Decisions appeared first on Industry Today.